Top Children's Product Recalls for First Half of 2020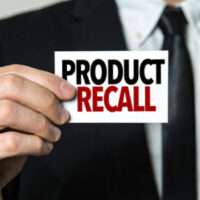 Though the US Consumer Product Safety Commission (CPSC) publishes information on every product recall throughout the year, it is always helpful for parents to do a periodic review of some of the most dangerous items that could cause harm to children. The more information you know – and the sooner you become aware of it – the better you can protect your family. The most serious recalls could lead to death or severe injuries, so it is important to cease use, make a repair, or follow other manufacturer's instructions right away.
In addition, quick action is essential from a legal perspective, since you could qualify to recover compensation for your losses. Get in touch with an Ocala defective product lawyer right away if your child was hurt through these or other dangerous products.
Little Bambino 4 in 1 Children's Tricycles, January 9: A recall was issued by the manufacturer when it discovered that components within the tricycle's canopy and frame exceeded federal lead paint limits. A child could suffer illness from ingesting toxic lead paint that can chip off with normal wear and tear, so consumers should stop use immediately. Amazon, exclusive seller of the items, offers a full refund plus shipping costs. 
Kolcraft Inclined Sleeper Accessory, February 20: Though no incidents were reported in connection with this specific model, other manufacturers of similar products reported infant fatalities when the baby would roll over. Parents should immediately remove the inclined pillow from the bassinet and contact the company for a refund. The bassinet itself is safe.
IKEA Kullen Chest, March 4: Incidents involving tip-overs of furniture, large TVs, and other heavy items are not a recent phenomenon, causing 462 deaths to children from 2000-2018. Manufacturers have stepped up to prevent accidents by providing wall anchoring hardware and instructions on how to install it. IKEA received six reports of tip-overs for this three-door chest, prompting the recall. Parents should remove the unit from places where children can access it, and then take one of two actions:
Request a refund, either through an in-store return or IKEA will pick up for free; OR,
Obtain a wall attachment anchor kit for free, which IKEA will install for no charge if requested.
Bunz Kidz Children's Sleepwear Sets, May 20: The issue with this clothing is the failure to meet federal standards for flammability in children's sleepwear. The robe is loose-fitting with a tie and shawl, violating regulations that require such clothing to fit snugly around the child.
Costway Tandem Baby Strollers, June 25: The design of the stroller violates federal regulations, since it could allow a child's body to pass under the activity tray and through the seat. In such a position, the child's head could become entrapped or result in suffocation. 
Contact an Ocala, FL Defective Product Attorney to Discuss Your Remedies 
There will certainly be more items added to the children's product recall list for 2020, so it is important to remain vigilant throughout the year. For more information on your legal remedies as the parent of a child injured by a defective product, please contact the Ocala defective product lawyers at Musleh Law Firm at 352-732-0600 or via our website. We can set up a free case assessment at our office to review your situation.
Resource:
cpsc.gov/Recalls
https://www.ocalalawyer.com/medtronic-faces-lawsuits-related-to-surgical-stapler/