Plaintiff Alleges Tainted Cold Medicine Caused Violent Seizure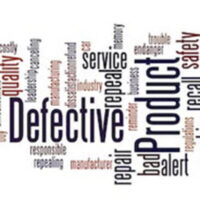 A New Jersey man has filed a lawsuit against CVS Pharmacy after he says a tainted store-brand cold medicine caused him to have a violent seizure and led to permanent injuries. Sixty-year-old Brian Hurst claims that the onsite pharmacist directed him to take the store-brand cold medicine to deal with his sinus congestion. Before taking the medication, Hurst says he read the list of active ingredients and determined that it should not cause any issues with other medications that he was on.
The next morning, however, Brian's wife, Sharon was woken up after her husband began violently convulsing. According to Sharon, she saw what appeared to be blood coming from his mouth. Brian was immediately rushed to the hospital where doctors determined that the cold tablets were the likely cause of his seizure.
The lawsuit names both CVS pharmacy and the company that manufactured the cold medicine, New York-based LNK International Inc.
Examining the Lawsuit
As of yet, it's unclear exactly how the cold medicine caused Brian Hurst to have a seizure. The lawsuit itself alleges that the cold medicine was designed defectively, giving us some clue as to what the plaintiffs are prepared to argue. Of course, they can always change their argument as new information comes to light.
When arguing a design defect, the plaintiff claims that there is something intrinsically wrong with the cold medicine and that anyone could have been impacted in the same way as the plaintiff. That seems to indicate that the plaintiffs are prepared to argue that some allergic reaction led to Brian Hurst's seizures. Additionally, they will argue that CVS failed to warn prospective customers about allergic reactions that could happen if someone were to take the medication.
If they were arguing that there was a manufacturing defect, that would be something different entirely. The argument would state that something happened during the manufacture of the product that caused it to become tainted. You would expect that other individuals would report the same problem, but in this case, none have. So that argument looks like it's off the table.
In addition to Brian Hurst's lawsuit, both Sharon Hurst and their children are named as co-plaintiffs. They allege that the seizure that caused permanent damage to Brian Hurst also impacted their ability to rely on him for financial and emotional reasons. Whether or not they will be successful filing this claim will depend on the severity of Brian's injuries. Grand mal seizures can cause permanent brain damage among other problems and it may be a long time (if ever) that Brian Hurst is able to return to work.
Talk to a Ocala Personal Injury Attorney 
If you've been injured by a defective product, the Ocala defective product attorneys at Musleh Law Firm can help you recover damages related to your injuries. These include medical expenses, lost wages, and reduced quality of life. If your wife and children are impacted by your injuries, they can file suit as well. Talk to us today to set up a free consultation.
Resource:
syracuse.com/health/2020/01/lawsuit-defective-cvs-cold-medicine-caused-violent-seizure-permanent-injuries.html