Pros & Cons of Settling a Florida Workers' Compensation Claim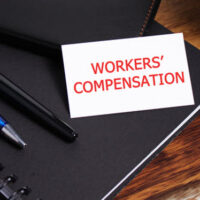 While you might be familiar with the basic workers' compensation claims process, you may not realize that one alternative to resolving the matter is settling with your employer's insurer. Many employees who suffer work-related injuries or occupational disease do exactly that, according to the Florida Division of Workers' Compensation's (DWC) Workers' Compensation Claims Statistics: In 2019, 6,810 claims were resolved through settlement – of the total 57,614 filed that year.
There are multiple advantages to settlement, though this option is not a suitable solution for everyone. Before making a decision, you should reach out to an Ocala workers' compensation attorney who can advise you on your specific situation. You can also weigh the following pros and cons about settlement.
Pros of Settling Your Workers' Comp Claim 
Quick Resolution: The full workers' comp claims process can be lengthy after you file your initial paperwork. In a typical case, if you are dissatisfied with the response by your employer's insurance company, you must bring the matter before a Judge for a determination. You may need to schedule, prepare for, and attend a hearing on your claim. By the time the legal process runs its course, you could be without benefits for months.
Certainty: When you agree upon the amount and type of workers' comp benefits, you know exactly when you will receive it. If you go through the full process, the court could side with the insurer.
Avoiding Litigation: Proceedings before the Judge can be intimidating, stressful, and time consuming. Your lawyer will handle the details of litigation, but you will likely need to testify and prepare for your appearance.
Flexibility: A settlement gives you more control over your workers' comp benefits, enabling you to negotiate for a lump sum amount.
Workers' Comp Settlement Cons 
Insufficient Settlement: You could wind up receiving less than you deserve, especially if you are still being treated for your work-related medical condition. Many times, the agreement will stipulate that you release your rights to future medical care or other benefits that you would be entitled to by not settling.
Your Future is Unclear: The amount offered by a workers' comp insurer may seem attractive, but you may not understand or appreciate the long-term implications of your injury or ailment. You could apply the settlement funds as necessary for your current needs, but you may not properly account for what is to come.
Spending: If you have a difficult time budgeting, you could spend down your settlement amount too quickly – leaving you in dire financial straits further down the road. Going through the claims process means your benefits are paid monthly, so there is less potential to squander them.
An Ocala, FL Workers' Comp Lawyer Can Advise You 
These are just a few of the factors that might impact your decision regarding settlement of a workers' compensation claim, but there may be many others depending on your circumstances. Our team at the Musleh Law Firm can explain your rights and advise you on making the right choice, so please contact our office at 352-732-0600 or via our website. We can set up a consultation to review your situation and tell you how we can assist with the settlement process.
Resource:
secure.fldfs.com/wcapps/claims_research/Stats_Search.asp
https://www.ocalalawyer.com/the-fatal-4-put-florida-construction-workers-at-risk/