Medtronic Faces Lawsuits Related to Surgical Stapler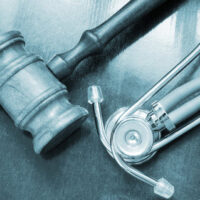 Did Medtronic knowingly sell defective surgical staplers to hospitals and doctors while hiding the risks from patients and doctors? A recent lawsuit filed against the company is making precisely that claim. Three lawsuits were filed in Minnesota and Texas against Medtronic in late 2019 concerning serious injuries suffered as a result of the surgical stapler. And these might harald an avalanche of litigation, some of which is undoubtedly tied up in medical malpractice lawsuits.
Medtronic is one of the top companies when it comes to manufacturing surgical staplers and staples. The company declined to comment on pending litigation but claims that their surgical staplers are 100% safe. Medtronic maintains that deaths related to their surgical staplers came in only 0.0005% of cases whereas injuries occurred in only 0.017%. Medtronic maintains that most deaths or injuries occurred as a result of the inherent risks related to any surgery or the manner in which the stapler was used.
How they arrived at these numbers, however, has yet to be determined.
Pin the Problem on the Doctor 
The three lawsuits are related to gastrointestinal surgeries that required a precise placement of staples. Doctors alleged that the stapler malfunctioned, leaving behind holes in organs with no staples. Patients suffered severe adverse reactions including cardiac problems and infection, and required subsequent surgeries to correct problems caused during the original surgery.
However, Medtronic will likely blame the doctors for any adverse reactions their patients suffered. This is a common technique when you can't blame the victim (which is the most common defense to a personal injury lawsuit). The idea is to find some other liable party involved in the process and pin the entire thing on them.
Failing to Report Adverse Medical Results 
The lawsuit against Medtronic alleges that the company used a loophole in federal regulations to hide or fail to report instances of their medical device malfunctioning. This allowed the company to conceal the risk to doctors who were using the device and patients who relied on the device for their surgeries. The reports were buried in ASRs, also known as "alternative" summary reports. This database of information is not available to the public. This includes doctors who can use this information to be more selective about the types of medical devices they use when operating on their patients.
What's more troubling is that Medtronic's surgical stapler isn't the only such device contained in the secret database. There are potentially thousands of other devices that failed during surgery and doctors are unable to access this information.
Federal law allows medical device manufacturers to file secret reports of adverse medical events when the device malfunction is a "well-known" and "well-established" risk related to other similar devices. Reports indicate that Medtronic was a prolific user of the ASR database and used the loophole to prevent device failure reports from becoming public.
Talk to a Ocala Personal Injury Attorney 
If you've been injured by a defective product, the Ocala defective product attorneys at Musleh Law Firm can file a lawsuit against the company and recover money damages for any injuries you may have sustained. Call us today for a free consultation.
Resource:
startribune.com/medtronic-facing-litigation-over-surgical-staplers-and-injury-reporting/566855262/
https://www.ocalalawyer.com/lawsuit-emerges-over-exploding-pressure-cooker/