IKEA Dresser Kills Toddler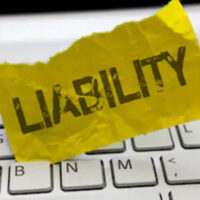 A California family was awarded $46 million in a settlement after an unstable IKEA dresser tipped over and fell on their two-year-old son. The settlement is believed to be the largest child wrongful death recovery in the history of the United States. IKEA has since recalled the IKEA MALM 3-drawer dressers.
What Happened? 
In May of 2017, Jozef Dudek was being put to bed by his father in their California home. The next time he would see his son, the child was underneath the IKEA dresser. The dresser caused crush injuries to the boy's neck, essentially suffocating him. He died at the hospital later that day.
Jozef's parents filed a lawsuit against IKEA about a year later. The lawsuit essentially argued that IKEA knew about the falling hazard prior to entering their product into the stream of commerce. According to the plaintiffs, there were several instances of injuries and other deaths related to the IKEA product. The suit alleges that IKEA failed to make necessary changes to improve the safety of the dresser and continued to allow more injuries to occur.
IKEA dressers, including the MALM model that killed young Jozef, were recalled in 2016 as part of one of the largest recalls in U.S. history. The recall occurred after two other families filed lawsuits against IKEA after their own children were killed by the dresser. A third child was also killed around about the same time by the IKEA dresser.
As part of the settlement, IKEA will be required to:
Meet with parents against tip-overs, a watchdog group fighting for mandatory stability standards for similar products; and,
Speak to consumers and broaden their outreach concerning recalls of their products.
The Dudek family will also donate $1 million of their settlement to consumer advocacy groups that are lobbying for higher standards concerning the stability of household furniture and other items.
Why Was the Settlement This Large? 
Wrongful death lawsuits involving children tend to settle for around $1 million. But in this case, the plaintiffs were able to leverage IKEA into a much larger settlement. How did they do that? Basically, the threat of a trial was so appalling to the defendants that they settled for a very large sum. The plaintiffs would have introduced a cavalcade of witnesses who themselves lost children to the unstable dresser. The jury could have hit IKEA with a $100 million verdict with the majority of that sum coming from punitive damages. In this case, it was in IKEA's best interests to settle even for an amount that is nearly unheard of in child death lawsuits.
Talk to a Ocala Personal Injury Attorney 
If a dangerous or defective product has harmed you, your child, or your loved ones, the Ocala defective product attorneys at Musleh Law Firm can file a lawsuit on your behalf recovering damages for your injuries. While not every verdict will be as large as the aforementioned one, damages can compensate you for medical expenses, lost wages, and pain and suffering. Call us today to set up a free consultation.
Resource:
tiogapublishing.com/news/state/ikea-dresser-tip-over-case-settles-for-million-ikea-agrees/article_1d05d370-f992-58f4-b9ba-5e5f164d8432.html