Overview of Florida's No Fault Laws for Car Accidents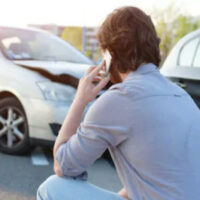 All US states require motorists to carry car insurance, but the rules regarding coverage and what happens in the event of a crash are somewhat different in the Sunshine State. Florida is one of just 12 states that are considered "no fault" instead of "at-fault" for purposes of liability in motor vehicle accidents. The distinction is an important one if you need to file a claim, since you might assume that you seek compensation from the responsible driver's insurance company.
Subject to some key exceptions, this is NOT the case: For most auto collisions, you'll file a claim with your own insurance company to recover for your losses. The process can be confusing for anyone familiar with the laws in at-fault states, so you could put your right at risk if you try to handle the claim yourself. Rely on an Ocala car accident attorney for the specifics, but you might find some background information to be useful.
Insurance Claims Process in No Fault States: The basic premise behind no fault laws is that you file a claim with your insurer if you were hurt in a motor vehicle collision. You don't have to prove that the other motorist was careless or negligent, since your own insurance policy is intended to pay out for your losses. Under rules established by the Florida Department of Highway Safety and Motor Vehicle, you must carry a minimum of $10,000 in Personal Injury Protection (PIP). This is the source of coverage for seeking compensation through an insurance claim.
In a claim under your PIP coverage in Florida, you may qualify to recover the following after being injured in an auto crash:
Up to 80 percent of your bills for medically necessary treatment; and,
Up to 60 percent of your lost wages, if you were unable to work because of your injuries.
Note that you'll only be able to obtain amounts up to the PIP coverage limit, which is $10,000 unless you increased it when purchasing auto insurance.
Exceptions to Florida's No Fault Rules: From the above, you can see that non-economic damages – familiarly known as pain and suffering – are not on the list. The only way you can recover these amounts is if your circumstances fall under the exception to no fault laws, which applies to such injuries as:
Significant loss of a primary bodily function;
A permanent injury; and/or
Significant scarring and disfigurement.
If your injuries meet the threshold, you can file a claim with the responsible driver's insurance company. However, in this scenario, you DO need to prove that he or she was at fault in causing the crash.
Discuss Your Legal Remedies with an Ocala, FL Car Accident Lawyer 
While this overview may be helpful, there are multiple details and subtleties regarding no fault laws in Florida. If you were hurt and want to know whether you can seek compensation from the at-fault driver, please contact the Ocala car accident lawyers at the Musleh Law Firm to set up a free consultation. You can call our office at 352-732-0600 or go online to learn more about our legal services.
Resource:
flhsmv.gov/insurance/
https://www.ocalalawyer.com/what-causes-more-accidents-in-florida-drunk-or-distracted-driving/