What Is My Whiplash Claim Worth?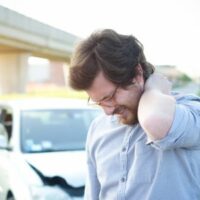 If you have been on the receiving end of a rear-end accident in Ocala or another part of Florida, there's a good chance that you suffered whiplash. Whiplash is most commonly caused by rear-end accidents, and, while it doesn't always take much to cause it, it can be very difficult to recover from. If your medical bills are piling up while you struggle with injuries caused by someone else's negligence, a personal injury claim can be a good way to get the compensation that you need to pay your medical expenses and get the treatment that you need to get back to your life, or to make up for the added difficulties that your injuries will cause long-term.
What is Whiplash?
Whiplash is an injury to the neck caused by the back-and-forth "whipping" motion of the head, most often caused in rear-end car accidents. This motion is caused by the force of the vehicle and the restraint of the seat belt causing a jarring motion to the neck. Because the neck is composed of the cervical spine, these injuries can have neurological and cognitive effects in addition to physical pain. People who suffer whiplash can experience pain and a limited range of motion in the neck, as well as blurred vision, migraines, memory loss, inability to focus, depression, and mood changes.
Damages for Whiplash
When you bring a personal injury claim, it gives you the potential to recover economic damages and compensation for pain and suffering from the party responsible for causing your injuries. Economic damages include all actual expenses incurred as a direct result of the accident. These can be things like medical bills and related expenses, the cost of transportation to and from appointments, the cost of medication and co-pays, physical therapy, and the anticipated cost of future care. Damages for pain and suffering are not an exact amount like economic damages, but they are not entirely subjective either. Pain and suffering damages are generally calculated based on the total amount of economic damages and the permanence and severity of the injury. Because there are so many factors to consider, the best way to determine approximately what your claim is worth is to schedule a consultation with an experienced Florida personal injury lawyer.
Schedule a Consultation with the Musleh Law Firm
If you are suffering serious injuries due to a rear-end accident, the experienced Ocala personal injury attorneys at the Musleh Law Firm want to hear from you. We will fight to get you the compensation that you need to get your life back on track.
Resource:
mayoclinic.org/diseases-conditions/whiplash/symptoms-causes/syc-20378921