What is a Florida Truck Accident Claim Worth?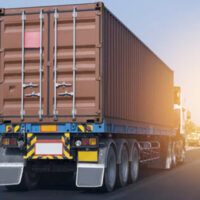 When you look at the size of a semi, 18-wheeler, or other large truck you can tell right away why truck accidents frequently lead to fatalities and catastrophic injuries. Data from the Insurance Institute for Highway Safety illustrates this point: Large trucks outweigh the average passenger vehicle by up to 30 times, depending on the cargo. Even more unsettling is that it takes a semi up to 40 percent longer to come to a stop than a car, in terms of distance.
If you were hurt or lost a loved one in a crash, one of your first questions you might ask your Ocala commercial vehicle accident lawyer is how much you can expect to receive through a truck accident claim. Because every motor vehicle collision is different, it's impossible to answer with any real certainty. It's better to describe a truck accident settlement in terms of its components, which come down to two types of damages.
Economic Damages: This category of compensation includes the losses that you can calculate through documentation or other definable methods. In a truck crash case, your economic damages may include:
Expenses for Medical Treatment: A collision with a massive truck can lead to far more severe injuries as compared to an accident with another vehicle, potentially leading to permanent medical conditions and disabilities. You may qualify to recover costs for:

Appointments with physicians and specialists, as well as transportation to and from visits;
Hospitalization and surgery;
Ambulance, airlift, or other transportation to emergency room;
Imaging tests and screenings;
Physical therapy;
Pain medications; and,
Other expenses related to your medical care.

Lost Wages: If you were forced to miss work because of your injuries, you could seek economic damages for your lost income. You may also be able to recover for future earning capacity or lost business opportunities if you're unable to return to your position.

Non-Economic Damages: There are other losses you sustain after a truck accident that aren't readily ascertainable because you don't have paperwork. Still, you endure hardship because of the impact on your life and personal relationships. Non-economic damages are commonly referred to as "pain and suffering," but they may also include:
Emotional distress;
Scarring and disfigurement; and,
Loss of consortium, society, and services.

Florida's Statute on Comparative Fault: After you've calculated the damages that should be added to your truck crash claim, you should note that some amounts may be subtracted. The reason is Florida's comparative fault law, in which your compensation will be reduced if you were partly at fault in the truck accident. The amount of the reduction depends upon the percentage of fault linked to your own actions.
Trust an Ocala, FL Truck Accident Lawyer to Get the Compensation You Deserve 
For additional information on determining the value of a truck accident claim, please contact the Musleh Law Firm in Ocala, FL. You can 352-732-0600 or visit our website to set up a free consultation. We can provide more details on how damages will be calculated in your case, and explain how the claims process works.
Resource:
iihs.org/topics/fatality-statistics/detail/large-trucks