What Causes More Accidents in Florida – Drunk or Distracted Driving?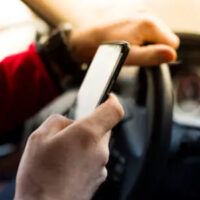 Drunk and drugged driving have long been top causes of car accidents in Florida, but a new threat could soon rank high on the list: Distracted driving through texting, talking on the phone, posting on social media, and other smart phone use. Cambridge Mobile Telematics (CMT), an analytics company that focuses on driving behaviors in the US, conducted a survey on the subject and the data confirms some assumptions. Around 75 percent of respondents reported that they observe other motorists using their phones every time they drive. Since both drunk and distracted driving are against the law, many people ask the question: Which is more dangerous?
There's no easy answer, but the statistics reveal the significant nature of the hazards. Fortunately, you have rights as the victim of an accident – regardless of whether it was caused by a drunk or distracted motorist. Your Florida car accident lawyer will assist with the legal process, but you might find it interesting to review some of the CMT findings. 
Drunk and Distracted Driving Statistics: Of the 700 people surveyed by CMT, almost two-thirds responded that they felt more threatened by distracted drivers than impairment. However, the data indicates otherwise. The number of fatalities linked to drunk driving is almost 10,500 per year nationwide, whereas just 3,300 deaths are associated with smart phone use. In addition: 
A sober driver can apply the brakes within .54 seconds in an effort to evade an accident. Impaired motorists are slower, leading to about four additional feet to reaction time. This distance increases to 70 feet for a motorist who is texting.
Smart phone use is a factor in an estimated 52 percent of all crashes.
Approximately 290,000 victims are hurt in drunk driving accidents every year, while 391,000 individuals are injured due to distracted drivers.
Two-thirds of survey respondents indicated that state statutes prohibiting cell phone use don't affect their driving behaviors, so many motorists aren't discouraged from breaking the law.

Driver Impairment Versus Distraction: Alcohol leads to slower reaction time, as visual functions start to fade at .02 percent blood alcohol concentration (BAC). As the BAC increases, a driver will have difficulty performing two tasks simultaneously and may swerve into other lanes of traffic.
When a motorist is texting, the activity interferes in three key areas – visual, manual, and cognitive functioning. All are crucial for safe operation of a vehicle. To illustrate, a driver takes an estimated five seconds to type or review a text. Traveling at 55 mph, this is the equivalent of driving the length of a football field while blindfolded. 
Contact an Ocala, FL Car Accident Attorney to Discuss Your Legal Options 
If you were hurt or lost a loved one in an accident caused by drunk or distracted driving, it's important to retain an experienced lawyer right away. Our Ocala car accident lawyers at the Musleh Law Firm can handle the complicated legal process, so please contact our office at 352-732-0600 or via our website for more information. We can set up a free consultation to learn more about your circumstances.
Resource:
cmtelematics.com/news/distracted-driving-now-scarier-drunk-driving-based-survey-cambridge-mobile-telematics/
https://www.ocalalawyer.com/dos-and-donts-after-an-ocala-fl-car-accident/