What Should I Ask A Car Accident Attorney?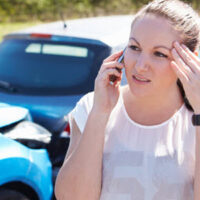 If you were recently injured in a car accident and plan to sue the other driver, you will want to ensure that you find a competent personal injury attorney who has experience litigating these kinds of accidents. This article will discuss the role of a car accident attorney and provide some questions you should consider asking during your initial consultation.
What is the role of a car accident attorney?
A car accident attorney is a personal injury attorney who typically engages in some of the following duties:
Communicating with the other driver's insurance company
Communicating with your health care providers to make sure they provide any necessary medical information so that you can prove damages in your claim
Obtaining the necessary evidence to help determine which party was at fault for the accident
Presenting the evidence in your case in court in order to prove liability and damages
Negotiating a satisfactory settlement among the parties
What questions should I ask an attorney during my consultation?
Either before or during your first consultation appointment, you should consider asking the attorney some of the following questions:
"What steps should I take to protect my case?" This is important, because you don't want to inadvertently take any actions (such as discarding potential evidence) that may damage your personal injury case. An attorney will let you know exactly what steps to take. You may also want to inquire about what you should do if the other driver's insurance company offers to settle.
"How long will it take for my case to be resolved?" Before you decide to go through with a lawsuit, you will need to be prepared for the length of time that your case may take to resolve. Keep in mind that when personal injury cases go to court, they may take weeks, months, or even years to be fully resolved. Be prepared to hear the attorney's honest answer.
"What do you plan to do for my case?" You will want to be clear about what the attorney is planning to do for your case that you cannot do on your own. You are paying for the attorney's services, so you need to ensure that you will be receiving the specific type of help that you are seeking.
"What kind of damages am I entitled to receive?" Before moving forward with a lawsuit, you will need to know the specific types of damages you may be entitled to receive if you win in court.
"How often do you plan to communicate with me about my case?" Communication is crucial in attorney-client relationships. You will want to choose an attorney who will be able to frequently communicate with you regarding the status of your case and who will be able to answer any questions you have about your case in a timely manner.
"What are your fees?" This is one of the most important questions. You will need to know upfront how much the attorney plans to charge you for representing your case. It would also be helpful to determine whether he expects to be paid hourly or whether there is a flat fee. Additionally, you should inquire as to whether he works on a contingency basis. If an attorney works on a contingency basis, you typically do not have to pay him anything unless you win your case in court. If he does work on a contingency basis, you will need to know what percentage of your award amount he is entitled to.
Were You Recently Injured in a Car Accident? Contact Our Firm
If you were recently injured In a car accident, The Musleh Law Firm wants to help. Our experienced Ocala personal injury attorneys will ensure that the liable party is held responsible so that you can obtain full compensation for your injuries.