Do's and Don'ts After an Ocala, FL Car Accident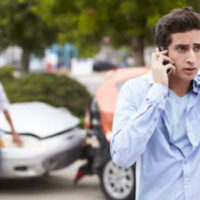 Despite your efforts to drive safely and not take risks when driving, there are still negligent motorists on the road that make accidents an unfortunate reality. The Florida Department of Highway Safety and Motor Vehicles (FLHSMV) Crash Dashboard reveals that there were 6,342 crashes in Marion County in 2019, leading to injuries for 5,263 victims.
If you were hurt in a crash, you experienced firsthand the chaos and confusion. Under the circumstances, it's difficult to figure out your next steps in the aftermath. An Ocala car accident attorney can offer specific advice, but some general Do's and Don'ts may be useful.
Do Exchange Essential Information with Other Motorists: Florida law requires you to provide your name, contact details, and insurance information with other drivers involved in the crash. You're also required to present your driver's license and certain paperwork as requested by police officers responding to the scene. 
Don't Admit Fault: During your discussion to exchange information, avoid making any statements regarding who you believe was responsible for causing the crash. If any admission of fault gets back to an insurance company, you can be sure that your claim for compensation as a victim will be denied. Alternatively, your monetary damages might be reduced under Florida's comparative fault law. 
Do Collect as Much Evidence from the Scene as Possible: Evidence is essential to a car accident claim, so do your best to gather what you can. Use your cell phone to take pictures of:
Your vehicle and other cars;
The intersection or stretch of roadway, especially traffic signs, signals, lane markers, and skid marks;
Any nearby businesses, since their security cameras may have captured the crash; and,
All conditions and physical characteristics of the scene that may be relevant as evidence.

Don't Delay Getting Medical Attention: Though getting evidence is important, your health is a priority. Seek appropriate medical treatment for your injuries, whether it's the local emergency room or an urgent care center. You should visit a health care provider the same day, though the rule of thumb is to get medical attention within 72 hours at the latest. 
Do Get Contact Details from Any Witnesses: If you think a pedestrian or other bystander may have observed the collision, try to get a name and phone number. 
Don't Make Any Statements to an Insurance Adjuster: You may receive a phone call from an insurance company regarding the circumstances of the crash, and it's acceptable to confirm your name and contact details. Never provide any additional information about fault or your injuries, since doing so may affect your rights. 
Do Set Up a Free Consultation with an Ocala, FL Car Accident Lawyer Right Away 
There are plenty of other Do's and Don'ts to bear in mind after a crash, which is why it's important to retain a skilled attorney to help you avoid making critical mistakes. For more information on our legal services, please contact the Musleh Law Firm. You can schedule a no-cost case evaluation at our Ocala, FL office by calling 352-732-0600 or checking us out online.
Resource:
flhsmv.gov/traffic-crash-reports/crash-dashboard/
https://www.ocalalawyer.com/what-to-know-about-ridesharing-accidents-in-florida/