What Types of Incidents Can Lead to a Wrongful Death Lawsuit in Florida?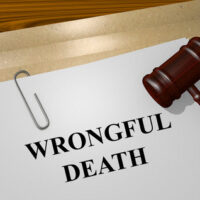 When a family member dies due to the negligence, recklessness, or intentional acts of another person or organization, it can be difficult to move on and pick up the pieces of your family's lives. Trying to cope with the emotional loss is hard enough, but trying to figure out how you will cope financially can be overwhelming.
Some cases may involve criminal charges against the offender, but this doesn't mean that you and your family will be compensated for the losses you suffered. If you are burdened with expenses like funeral and burial costs, medical bills, and any other associated expenses, you need to pursue compensation through a Florida wrongful death claim. However, these tend to be rather complex legal matters.
You shouldn't attempt to handle a wrongful death claim on your own. You need a skilled Ocala personal injury attorney on your side. At Musleh Law Firm, we have years of experience helping Ocala area clients with all of their personal injury legal needs, including wrongful death claims.
Examples of Personal Injury Wrongful Death Cases
Wrongful death claims are filed for a wide variety of fatalities. If you are wondering whether or not your family has a valid claim, you should speak with an attorney to confirm. A successful wrongful death claim hinges on being able to prove that another person or entity is legally responsible for your loved one's death. Some examples of personal injury wrongful death claims can include accidents stemming from the following:
Auto Accidents: If your loved one was killed in an auto accident due to someone else's negligence, your family deserves justice. It doesn't matter if your family member was driving the other vehicle, was a passenger, or even was a pedestrian walking down the street who was struck.
Workplace Accidents: Thousands of workers are killed on the job every year. A number of these involve workers who are employed in high-risk professions, like construction site jobs. If your family member died at their place of work due to faulty equipment or someone not following required protocols, then you might have a valid wrongful death cause of action.
Medical Malpractice: Medical malpractice is a huge problem plaguing the country. It's one of the leading causes of death as well. Medical professionals have a legal duty to provide necessary treatment to their patients. If they harm a patient and it's determined that their behaviors, actions, or even inaction, were below the reasonable standard of care, then they could be guilty of medical malpractice.
Defective Products: Some personal injury deaths are caused by a product rather than a single person. This means you could have a claim against the product manufacturer, the distributor, or even the retailer. Defective products can run the gamut from auto parts to children's toys and medical implants.
Contact a Florida Personal Injury Attorney Today
If you need assistance with pursuing a wrongful death claim in Florida, contact the Musleh Law Firm today to schedule an initial consultation. Let our Ocala personal injury attorneys help you in your time of need and help you get compensation for the wrongful death of your loved one.