What are My Rights After Being Injured in a Florida Drunk Driving Accident?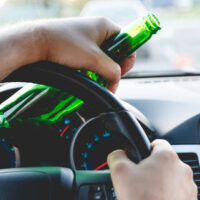 Driving under the influence of alcohol (DUI) is illegal in every US state, but far too many motorists still get behind the wheel after having a few too many drinks. When they do, drunk drivers put everyone on the road at risk of serious accidents, and statistics compiled by the Florida Department of Highway Safety and Motor Vehicles reveal the severity of the problem. The Traffic Crash Facts for 2018 shows that the total number of DUI collisions was 5,223, an increase over figures for 2016 and 2017. More than 460 people lost their lives and another 3,160 victims suffered injuries as a result of these accidents.
Florida law does provide you with legal options if you were hurt in a crash involving an impaired motorist, and an Ocala drunk driving accident lawyer can assist with the process. You might also benefit from reviewing some basic information about how these cases work.
Your Legal Remedies as the Victim of a DUI Crash: Drunk driving is a crime, and the penalties for a conviction are severe. However, any punishment for the motorist will do nothing to alleviate your suffering. Instead, you must seek monetary damages for your losses through the civil process. In most cases, you'll need to file a claim with the drunk driver's insurance company and attempt to reach a settlement. If the insurer refuses to pay out a fair, reasonable amount of compensation, your next step is to file a lawsuit in court. It's possible to recover for:
Your medical costs;
Lost wages;
Pain and suffering;
Emotional distress; and,
Many other losses that affect your personal relationships and quality of life.

Special Considerations that Give You the Edge in a Claim: Any car accident case is challenging, but you do have some factors working in your favor when the crash involves a drunk driver:
The burden of proof in a civil case is lower than a criminal court. You don't have to prove your allegations beyond a reasonable doubt, since the standard in a civil case is a preponderance of the evidence.
As support for your claim, you can present evidence that the motorist had a blood alcohol content (BAC) in excess of the legal limit. This doesn't automatically mean you'll prevail, but the information is strong support for your position.
In some cases, you may be able to seek punitive damages in addition to the compensation mentioned above. These amounts are intended to punish the drunk driver and discourage others from engaging in the same reckless misconduct. There are challenges in getting punitive damages but, if successful, your payout could be considerably higher.

Call Now to Speak to an Ocala, FL Drunk Driving Accident Attorney 
This summary of the relevant legal issues may be useful, but it's still important to retain an experienced Ocala drunk driver accident lawyer to assist with your case. To learn how we can help, please contact the Musleh Law Firm. You can schedule a free consultation by calling 352-732-0600 or visiting our website.
Resource:
flhsmv.gov/pdf/crashreports/crash_facts_2018.pdf