6 To-Do's on Your Florida Post-Car Accident Checklist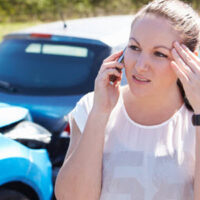 Car accidents are a serious problem in Florida and throughout the US, but the numbers really hit close to home when you realize the statistics in Marion County. According to the Florida Department of Highway Safety and Motor Vehicles (FLHSMV) Crash Dashboard, there were 6,350 total accidents in 2019 and 3,178 of them caused injury to at least one person. However, the total number of injured victims was 5,262, so multiple individuals were hurt in many of these incidents.
If you or a loved one was injured in an auto collision, the chaos and confusion can be overwhelming. You may not know what to do next, which is why a post-crash checklist can be helpful for protecting your rights. Make it a priority to contact an Ocala car accident lawyer, but some To-Do's include:
Seek Proper Medical Care: Getting treatment for your injuries is important for the healing process, but medical care is also a factor for your legal rights. Delays send the message that you were not hurt badly, which could lead to lower compensation for pain and suffering.

Call Police: Motorists have a duty to report auto crashes that result in injury or death, so dial 911 if you are physically able. Make sure to get a copy of any police report filed in connection with the collision, since this could be crucial evidence for your claim.

Exchange Information with All Drivers: You should get names, phone numbers, and insurance details from all motorists involved in the car accident. Do not limit yourself by only getting information from the driver you believe was at fault.

Keep Conversation to a Minimum: As you are talking with other motorists, do not make any statements about fault or admit that you made an error behind the wheel. You could accidentally reveal too much or implicate yourself, potentially reducing your monetary damages.

Take Pictures: Evidence is critical in an auto crash claim, so grab your cell phone and capture images of:
The scene of the crash;
Damage to all involved vehicles;
Physical conditions around the scene;
Your injuries;
Businesses in close proximity of the accident, which may have surveillance cameras; and,
Any other factors that you think may be relevant.

Talk to Witnesses: If possible, reach out to anyone near the crash who may have observed what happened. Witness statements can provide solid support for your claim regarding fault because they are typically neutral and credible. Obtain names and contact information, and jot down a few notes about what he or she observed.
Set Up a Consultation with an Ocala, FL Car Accident Attorney
When you can check these items of your post-crash list of To-Do's, you will be supporting your lawyer's efforts to get the compensation you deserve as the victim of an accident. For more information on how our team can assist with your claim, please contact the Ocala car accident lawyers at Musleh Law Firm to set up a free consultation. You can reach our office at 352-732-0600 or via our website.
Resource:
flhsmv.gov/traffic-crash-reports/crash-dashboard/
https://www.ocalalawyer.com/can-advanced-safety-features-reduce-the-risk-of-teen-car-accidents-in-florida/