Can Advanced Safety Features Reduce the Risk of Teen Car Accidents in Florida?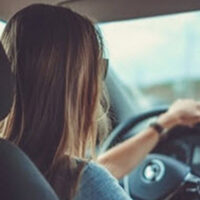 There is an assumption that teen drivers are far more likely to be involved in car accidents, and data gathered by the Florida Department of Highway Safety and Motor Vehicles (FLHSMV) loosely supports this theory. According to the three-year average indicated by the Traffic Crash Facts Annual Report 2018, there are more than 63,700 accidents involving drivers between 15-19 years old every year. Annually, more than 130 of these individuals are killed and almost 16,000 are injured in these incidents. 
With these statistics in mind, your concerns as the parent of a teen driver are understandable. Therefore, you might be wondering about vehicle safety technologies as a way to be in the car – even when you are not. Some of these solutions show great promise for preventing Ocala car accidents, so you might consider some of the following options.
Common Causes of Auto Crashes Involving Teen Drivers: Before getting to the types of technology that can reduce the potential for accidents, it is important to understand why teens are at higher risk. Contrary to the view that younger drivers are more reckless, inexperience is a top factor. Younger drivers have not spent as much time behind the wheel as adults, and they can only gain experience through practice. However, additional causes of teen auto collisions include:
Texting, talking, posting to social media, and other forms of cell phone use;
Other forms of distracted driving, such as eating, drinking, and adjusting the radio;
Failure to wear seat belts; and,
Driving while under the influence of drugs or alcohol.
In addition, studies have shown that the potential for serious vehicle accidents increases when a teen driver has another younger person in the car. Conversation and interactions with other occupants can also be distracting.
Safety Features for Teen Drivers: Many advanced safety technologies are currently available to address the above causes and contributing factors in teen car accidents. Examples include:
Lane maintenance alerts, which use sensors and cameras to alert a driver when the vehicle is swerving into another lane of traffic;
Dash cameras that enable parents to monitor a teen's driving, paying special attention to texting or cell phone use; and,
Automatic braking, a feature that slows the vehicle when sensors detect slower moving traffic or stationary objects ahead.
Parents may also want to consider driver monitoring technology, which evaluates the attention level of a motorist by focusing on the eyes. If the system detects a driver's focus waning, it will issue an alarm; some technologies will also slow the vehicle or apply the brakes.
Talk to an Ocala, FL Car Accident Lawyer About Your Legal Options 
These vehicle safety features may alleviate some of your concerns as the parent of a teen driver, crashes still occur frequently – and they are often the result of another motorist's negligence. At the Musleh Law Firm, our team is dedicated to fighting for the rights of auto collision victims, so please contact our Ocala car accident lawyers to learn about your legal options. You can set up your free consultation by calling 352-732-0600 or checking us out online.
Resource:
flhsmv.gov/pdf/crashreports/crash_facts_2018.pdf
https://www.ocalalawyer.com/speeding-is-a-top-cause-of-florida-car-accidents/