What To Do If You Are Hit By A Drunk Driver In Florida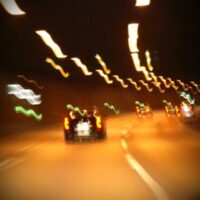 Car accidents can be physically and financially catastrophic, even under relatively normal circumstances. No one is prepared to be unexpectedly injured, and few can absorb the immediate financial hardship that mounting medical bills and the temporary or permanent inability to work can cause. These devastating effects can be even harder to accept and contend with when they are caused because someone else broke the law by driving while under the influence of alcohol or other drugs. If you have been hit by a drunk driver, you have legal avenues available to you to recover financially.
What to Do In the Aftermath of the Accident
If you are involved in a car accident and suspect that the other driver is under the influence, it is important to contact police immediately. You should call 911 anyway if you are in pain or there is a chance that anyone is injured. Some signs of intoxication may be swerving, fast, or erratic driving leading up to the crash or if after the crash, the other driver is staggering, slurring their words, or smells of alcohol, there are also warning signs that should not be ignored. On the 911 call you should mention that you believe the driver could be drunk so that there is a record of it and the police will know to test their sobriety as soon as possible. If possible, before the police arrive, do your best to safely get video footage of the other driver if they are acting intoxicated. Be sure to seek medical attention as soon as possible after the accident to get an idea of your injuries. Even if you are unsure whether you are injured it is important to get checked out as not all injuries are immediately apparent, or visible at all, such as traumatic brain injuries and soft tissue injuries. If the drunk driver caused your accident they can be held financially accountable for your injuries, so it's important to start generating a reliable record of your harm as soon as possible. You can also keep a post-accident journal to record your pain level, how the injuries are affecting your daily life, any doctor's appointments you attend or treatments you receive, and any related expenses that you have incurred. This will be invaluable when you seek damages later.
Talk to the Musleh Law Firm
If you have suffered serious injuries and financial harm in the Ocala or greater Florida area because another driver made the decision to drive drunk, you do not have to shoulder the burden alone. The experienced Ocala personal injury attorneys at the Musleh Law Firm will fight to hold the responsible party accountable and make sure that you receive the maximum amount of compensation that you are entitled to. Contact us today to schedule a consultation.