Florida Truck Accident Investigations: Insurance Company Tactics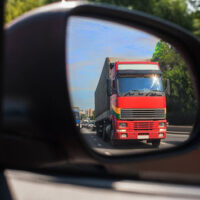 You can expect that an insurer will carefully investigate any motor vehicle claim, since these companies want to make sure there's a solid legal basis before paying out compensation for your losses. However, when you were injured in an Ocala truck accident, the insurance adjuster's probe will be far more detailed and complicated. The reason is that the Federal Motor Carrier Safety Administration (FMCSA) sets a much higher minimum auto insurance coverage for trucks, as compared to an average automobile insurance policy. At the low end, truck operators must carry $750,000 in insurance; those that haul hazardous substances and other unique cargo may be required to purchase insurance policies reaching in the millions of dollars.
When the stakes are high for the insurance company, the entire claims process for the injured victim is increased in complexity. You put your rights at risk by attempting to go it alone, so trust a Florida truck accidents lawyer to address investigation tactics and protect your rights.
Goals of an Insurance Company's Investigation: Insurers are for-profit entities, so the objective of a truck accident probe will be finding a way to pay as little as possible – or even deny your claim entirely. You're at a disadvantage from the beginning, when the insurance company assigns your claim to its most experienced, knowledgeable adjuster. This employee will seek out information for purposes of contesting:
Fault: If you were responsible, even slightly, the insurance company will not have to pay the full amount of your claim.
Your Injuries: Compensation in a truck crash claim is directly linked to the severity of your injuries. The adjuster could use your medical records to dispute how badly you were hurt and may force you into a physical exam by one of its own doctors.

Insurance Company Truck Accident Probes: Much of the insurer's investigation takes place behind the scenes, since the adjuster works with specialists and professionals that are employees of the company. Their tactics may include:
Pinpointing loopholes in the insurance policy;
Discussing fault and contributing factors with the truck driver;
Getting statements from witnesses and occupants of other vehicles; and,
Reviewing evidence gathered at the scene.

The investigation will include you as well, and the adjuster will probably contact you within days after the truck accident. You should never make any statements or answer questions, since the information you provide could affect your claim.
Contact an Ocala, FL Truck Accidents Attorney to Learn More 
This information should demonstrate that the goal of a truck insurer's investigation is to protect its financial interests, without regard to your significant losses as an injured victim. Your rights and interests are not a priority for the company, so you'll encounter challenges from the moment you file your claim. Our Ocala truck accident attorneys at Musleh Law Firm will put your needs first in a truck accident claim, so please call our office to learn how we can help. You can set up a free consultation by calling 352-732-0600 or visiting our firm online.
Resource:
fmcsa.dot.gov/registration/insurance-filing-requirements