Speeding is a Top Cause of Florida Car Accidents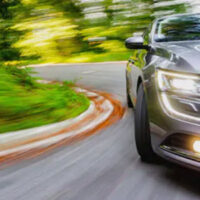 When you consider some of the top causes and contributing factors of Florida car accidents, you might rank drunk driving, texting, and red light running high on the list. You may not think of speeding as being a major issue, especially when you drive faster than the posted limit yourself from time to time. However, a recent report published in Insurance Journal reveals that speeding is the riskiest form of aggressive driving and the biggest predictor of motor vehicle crashes. This information is the result of analyzing data from on-board telematics devices, which insurance companies use to set rates for policyholders.
While interesting in the context of insurance, speeding is a huge concern for Florida motorists. The statistics show that, despite the logic behind setting speed limits, drivers still disregard them. Their misconduct increases the potential for crashes, so you should contact an Ocala car accident lawyer to discuss your rights if you were hurt. It's also helpful to review some information on the threat posed by speeding.
Officials Set Speed Limits for a Reason: Despite what you might think when you're in a hurry, authorities do NOT post speed limits to annoy you. There are strategic concerns that focus on the laws of physics and how vehicles can handle various roadway factors at different speeds. For instance, you'll see a lower speed limit for: 
Sharp curves and turns in the road;
Steep hills that limit visibility;
Traffic volumes at different times of day;
Narrower roadways and bridges;
Areas near traffic signs and signals;
Connections, intersections, merges, and ramps; and
Many other features.
Of course, speed limits indicate the fastest velocity motorists should travel under ideal conditions. In the presence of such factors as weather, darkness, and related issues, serious accidents can still occur from driving too fast for conditions.
The Effect of Speeding on Florida Motor Vehicle Crashes: The Insurance Journal article mentioned that excessive speed is a factor in 33 percent of all fatal accidents over the last two decades, as well as in collisions that cause serious injuries. The primary reason behind the danger is physics:
The faster a vehicle is traveling, the less time the driver has to react to potential hazards.
At higher speeds, the greater and more violent the force upon impact.
Another effect of speeding is that the motorist is less predictable to others on the road, including pedestrians, motorcycle riders, and bicyclists. When these road users assume a vehicle is traveling at the speed limit, they may undertake a maneuver that they would NOT if they knew the actual speed is much higher.
Discuss Your Legal Options with an Ocala, FL Car Accident Attorney 
Speeding is just one of many types of negligent, reckless conduct that puts other drivers and passengers at risk of serious injuries. Fortunately, Florida law protects your interests if you were hurt in a crash. To learn more about your rights and remedies as a victim, please contact the Ocala car accident lawyers at Musleh Law Firm to set up a free case evaluation. You can reach our office by calling 352-732-0600 or checking us out online.
Resource:
insurancejournal.com/news/international/2019/08/22/537727.htm
https://www.ocalalawyer.com/overview-of-floridas-no-fault-laws-for-car-accidents/