Complications from Burn Injuries in Florida Personal Injury Accidents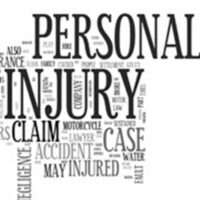 Of all the injuries you could suffer in a Florida motor vehicle crash, through an accident on property, or due to a defective product, burns are among the most severe and catastrophic. Unfortunately, statistics compiled by the American Burn Association reveal that these incidents occur with shocking frequency. According to the Burn Injury Fact Sheet:
Around 486,000 people sought treatment for burns at US emergency departments from 2011 to 2015.
A person dies from burns and fire-related factors every 2 hours, 35 minutes.
The odds of suffering fatal burn wounds from fire or flames during your lifetime are almost 1 in 1,500.
The good news is that 91 percent of victims who visit the ER for burns will be treated and released. However, you may not realize how serious the related complications and health issues can be in the aftermath. If you suffered burns in an accident that was not your fault, talk to an Ocala personal injury lawyer about how the following factors may impact your legal rights.
Complications from Burn Injuries: Even after your condition has stabilized, there are serious health problems that can arise. The nature of the complications will vary based upon the severity of the burn, but some common issues include: 
Infection: Your skin is the first line of defense against bacteria and germs, but it cannot do its job of protecting you if it has suffered damage from a burn. You are more susceptible to infection without a healthy epidermis and dermis, especially if both layers were affected over a large percentage of your body.
Septic Shock/Sepsis: If medical treatment cannot bolster your immune system enough to fight bacteria that enters your body, burn-related infection can lead to a life-threatening condition called sepsis. The germs are essentially a poison that moves into your bloodstream and is carried throughout your body, potentially causing septic shock.
Scarring: With severe burns, human skin will always show signs of scarring. In some cases, it cannot regrow without help from skin grafts and related surgeries. During these procedures, a physician removes skin from a healthy part of the body and inserts it into the affected area. Some burn victims will require several skin graft surgeries. The scarring from the burn itself and the procedures can lead to physical limitations.
Emotional Disorders: Many burn victims do not realize how the physical injuries may affect them emotionally. The effects upon your appearance can be devastating, at times impacting your self-esteem and confidence. In the most severe cases, you could experience depression, post-traumatic stress disorder, anxiety, and suicidal tendencies.
Talk to an Ocala, FL Personal Injury Attorney About Your Remedies 
When you are hurt in an incident caused by someone else's negligence, you may qualify to recover compensation for all the losses you sustain – including complications that result from burn injuries. To learn more about the claims process and other legal options, please contact the Ocala personal injury lawyers at the Musleh Law Firm at 352-732-0600 or via our website. We can set up a free consultation at our office to review your situation.
Resource:
ameriburn.org/wp-content/uploads/2017/12/nbaw-factsheet_121417-1.pdf
https://www.ocalalawyer.com/what-types-of-incidents-can-lead-to-a-wrongful-death-lawsuit-in-florida/