Florida Workers' Comp Presumptions That Favor First Responders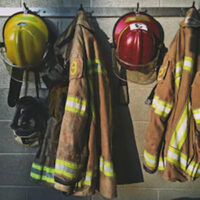 First Responders, including law enforcement, firefighters, and other emergency medical personnel enjoy certain preferential treatment under Florida workers' compensation laws, and for good reason: These heroes put their lives at risk to keep the public safe, so they should receive certain benefits as part of performing risky, potentially life-threatening services. The key to the favored status for public safety employees is found in the so-called "Heart and Lung Bill," which provides certain presumptions for occupational diseases.
However, it can be difficult to take advantage of the benefits due to the complicated legal concepts and procedural rules underlying the statute. Instead of putting your claim at risk, trust an Ocala workers' compensation attorney to help with the process. Some background information should convince you that legal help will be necessary.
How Legal Presumptions Work: A legal presumption is very similar to the common usage of the term, where a fact is assumed to be true. Under Florida workers' comp laws, there is a presumption of law that operates as follows:
If you are a police officer, firefighter, correctional officer, port authority official, or occupy another position designed by the statute; and you successfully passed a pre-employment physical; AND,
You suffer from tuberculosis, heart disease, or hypertension; AND,
Your medical condition leads to partial or total disability or death; THEN,
It is presumed that you sustained your medical condition in the line of duty.
Rebutting the Presumptions: As with other legal presumptions, the burden then shifts to the opposing party to contradict the fact at issue; in the case of a workers' comp claim, it will usually be the employer's workers' comp insurance company who rebuts the presumption. The insurer may raise numerous issues in rebuttal, which could lead to a rejection of your claim and denial of workers' comp benefits. Common arguments include:
Failure to Comply with Deadlines: Under the statute of limitations, you must file your claim within two years after becoming disabled because of the designated occupational diseases. However, there is a much shorter deadline for the presumption to apply. You cannot take advantage of the public service employee presumption unless you file a claim prior to or within 180 days after leaving your position.
Condition Unrelated to Employment: If hypertension or heart disease was caused by smoking, excessive drinking, obesity, diet, or a pre-existing condition.
Not Following Doctor's Orders: The statute provides that the presumption can be rebutted by evidence that you did not follow the course of medical treatment prescribed by your physician, and this led to a significant aggravation of your occupational disease. 
Talk to a Skilled Workers' Comp Lawyer in Ocala, FL 
If you developed an occupational disease related to your employment as a public safety worker, a skilled attorney can assist with the workers' comp claims process. The legal presumptions should work in your favor, but employers and their insurers may try to exploit them. To learn how our team can help get the benefits you are entitled to under Florida law, please contact the Ocala workers' compensation attorneys at the Musleh Law Firm. You can call 352-732-0600 or go online to set up a no-cost case evaluation at our office.
Resource:
leg.state.fl.us/statutes/index.cfm?App_mode=Display_Statute&URL=0100-0199/0112/Sections/0112.18.html
https://www.ocalalawyer.com/can-i-get-workers-comp-benefits-for-auto-accident-injuries/