Avoid Mistakes with Medical Care After a Florida Car Accident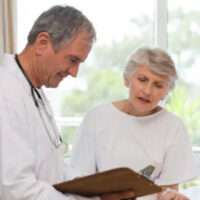 Your health is your first priority after you've been hurt in a Florida car accident, which means that it's essential to get proper medical care right away. In fact, you must receive medical treatment within 14 of the accident in order to preserve certain rights under your auto insurance.
However, immediate medical treatment is only one part of the bigger picture when it comes to your auto crash injuries. You may require additional appointments and ongoing care, which are crucial for your recovery; follow up with your health care providers is also critical as it pertains to your legal right to compensation. An Ocala car accident lawyer can explain in more detail about the Top 4 mistakes to avoid with medical care, which include: 
Skipping Doctor's Appointments: When an insurance company reviews your injury claim, the adjuster will meticulously scrutinize your medical records. A no-show or cancelled appointment is a glaring contradiction regarding your allegations about injuries. The assumption is that you weren't hurt that badly, otherwise you would not have skipped an appointment intended to support your recovery.

Brushing Over Your Discuss Medical History: You should always be open with your physician when talking about prior medical conditions, since the recent accident may have an impact. Plus, you don't want to give the impression that you're trying to hide a pre-existing condition, which affects your credibility.
Ignoring Doctor's Orders: Not complying with instructions for at-home care is almost as bad as skipping appointments, since the goal is to speed your recovery. When reviewing your claim, the adjuster might note that you've stopped treatment. The assumption might be that you're healed and can return to work, a conflict when you're trying to recover compensation for lost wages.

Not Mentioning Your Pain: Every time you meet with your treating physicians, go into extensive detail about the pain you're experiencing and how it affects your life. It's helpful to be consistent during your ongoing care, so a scaling system of 1 to 10 works. Make sure you mention specifics on:
Whether you can work and, if so, how you're limited at your job;
Your ability to engage in favorite activities, including exercise and sports; and,
Any other details on how your life has changed because of your injuries.

These factors may be important to your claim for pain and suffering, which are related to your quality of life. 
Schedule a Free Consultation with an Ocala, FL Car Accident Attorney 
Proper medical care after an auto crash is essential for your health and legal rights, but you can protect your interests by avoiding these mistakes. Plus, it's important to retain skilled legal counsel for assistance with the claims process. To learn more about your remedies as the victim of a collision, please contact the Ocala motor vehicle accident lawyers at Musleh Law Firm. You can set up a free consultation at our office by calling 352-732-0600 or filling out an online form.
Resource:
blogs.webmd.com/from-our-archives/20130415/emergency-or-urgent-care