Nearly 100,000 Motorcyclists Were Injured Last Year. Were You One Of Them?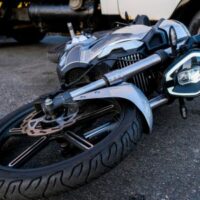 No one can argue the fact that Ocala is a beautiful place to ride a motorcycle. All of Florida lends itself well to motorcycle rides, with generous stretches of highway, gorgeous weather, and great views, but Ocala really offers something special. Unfortunately, the joy of riding a motorcycle does not come without a certain assumption of risk. Even when motorcyclists do everything right and take all possible precautions, they are still inherently more vulnerable to injury when it comes to human error and roadway accidents and collisions. If you have been injured in a motorcycle accident, you are not alone. Last year an astounding 84,000 motorcyclists suffered injuries, many of which were severe, and resulted in either temporary or permanent disability. If you were one of these motorcyclists, you may have legal options available to you that can help you move forward with your life.
How Do I Sue for a Motorcycle Accident?
If another driver's negligence caused the collision then they become liable for expenses incurred as a result of the accident. If you have been injured in a motorcycle-vehicle collision in Ocala, or the greater Florida area, it's important to contact an experienced Florida personal injury attorney as soon as possible so that they can review the facts and circumstances of your case and determine how best to move forward. You'll likely notice that you will be contacted very shortly after the accident by an insurance claims adjuster, who may make you a settlement offer. Always consult with an attorney before accepting this offer. Your attorney will help level the playing field when it comes to negotiating with the liable party's insurance company to ensure that you get the maximum settlement that you are entitled to, and that you are not tricked or manipulated into accepting a low-ball offer insufficient to cover your medical expenses. An attorney can also bring a personal injury claim if necessary to get you the full amount of compensation that you are entitled to.
Damages for a Motorcycle Accident
When someone else's negligence causes you harm, you are entitled to compensation for all medical expenses incurred as a result of the injuries that you sustained. Many people don't realize that this also includes compensation for any future medical expenses that will be required. You are also entitled to compensation for lost wages and reduced income potential, as well as for pain and suffering caused by the accident.
Schedule a Consultation with the Musleh Law Firm
If you or a loved one have been injured in a motorcycle accident that was not your fault, and you have suffered significant financial damages as a result, the experienced Ocala motor vehicle accident lawyers at the Musleh Law Firm are ready to fight to get you the support and compensation that you are entitled to. Contact us today to schedule a consultation.
Resource:
crashstats.nhtsa.dot.gov/Api/Public/ViewPublication/813112