Benefits Of Carrying Uninsured Motorist Coverage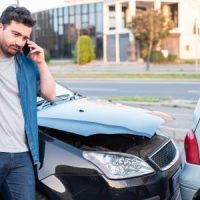 If you have ever been in a car accident and worked through the insurance claims process, you are likely already familiar with certain aspects of insurance and Florida law. One big item is that all motorists are required to carry at least $10,000 of coverage in what is called "Personal Injury Protection Insurance," (PIP insurance) and $10,000 in property damage liability coverage. This coverage is secured in order to pay every carrier's medical costs and damages. The PIP insurance is available to every motorist, regardless of who caused the accident/who is at fault. In this system, it is essentially every motorists responsibility to cover their own damages in an accident with their PIP insurance.
Given the no-fault laws that exist in Florida and the availability of PIP insurance money in case of an accident, motorists are sometimes confused about the concept of "uninsured motorist" insurance. What is the purpose – and is it really necessary to carry it?
What is Uninsured Motorist Coverage?
Uninsured motorist insurance comes into play to help pay for damages and losses above and beyond your PIP insurance that were caused by an individual who does not carry enough insurance to cover the medical costs/damages resulting from the accident.
If you are not the driver at fault for an accident, and your damages or medical costs exceed what is provided for in your PIP insurance, then you are able to file a suit in order to collect against the other driver in the accident. If, as a result of the suit, the court finds that the other driver is at fault then they will be required to cover some amount of your damages.
This gets tricky, however, if the other driver does not carry enough insurance to cover your damages. Whether that means the driver was uninsured, or only carried a small amount of insurance.  In such a scenario if you carry uninsured motorist coverage, the other driver is at fault, and you establish that the other driver cannot pay all of your damages, your uninsured motorist coverage comes into play.
Why Carrying Uninsured Motorist Coverage Is Beneficial
In the scenario outlined above, if you carry uninsured motorist coverage then you will be able to utilize this insurance to cover the damages you are entitled to up to the policy limits. Carrying this form of insurance is an assurance that you will have access to needed resources, regardless of the insurance choices made by the at-fault driver.
You can also purchase uninsured motorist coverage that protects you from damages caused by hit and run drivers This can be invaluable, especially in the state of Florida, which has a hit-and-run rate that is higher than the national average. If the at-fault driver cannot be identified, you cannot collect on their insurance to help cover your costs. Uninsured motorist coverage can be a solution in such scenarios.
Contact the Musleh Law Firm Today
Accidents involving hit and runs or uninsured motorists can be complex. The skilled Ocala motor vehicle accident lawyers at the Musleh Law Firm can help you navigate your legal options and determine the best course of action moving forward. Contact our firm today to discuss your case.
Sources
forbes.com/advisor/legal/auto-accident/florida-car-accident-laws/
foxbusiness.com/personal-finance/how-long-to-file-claim-after-accident