Returning To Work After A Work-Related Injury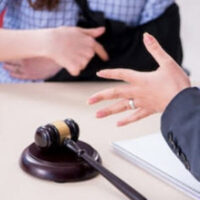 If you were recently injured at work and are recovering, you may have some questions regarding the process of returning to work with an injury. The following article will provide some helpful information regarding returning to work after experiencing a work-related injury in the state of Florida.
Once your physician clears you to return to work, you must make a good faith effort to do so. After you are injured at work, you will need to be examined by a physician. As part of this examination, the physician will review your relevant medical records, examine you, and write a report with his findings. At some point during your treatment plan, your physician may inform you that your condition has improved to a point where you can return to "light" duty work with restrictions. At this point, you must make a good faith effort to do so. If not, you risk forfeiting your eligibility for lost wage benefits.
If your employer cannot accommodate the restrictions given to you by your physician, you may be entitled to wage benefits.  Sometimes, there are certain lines of work where light duty is not available. Furthermore, an employer is ultimately the person who determines whether light or restricted duty is available. As such, if your employer sends you home after telling you that there is no light or restricted work available for your position, make sure that your employer agrees to inform their workers' compensation insurance carrier of this fact. This is crucial because if your employer fails to make this notice, your benefit payments may be interrupted.
Unfortunately, you can legally be fired after returning to work on light duty status. Even though workers' compensation law protects injured employees who file workers' compensation claims from being fired, there is no such protection for injured employees who are out of work on disability or who have returned to work on light duty status. Florida law allows employers to reassign an injured employee, to reduce the work hours or hourly rate of an injured employee, or to terminate an employee who is physically unable to perform the duties of his or her job. However, the law prohibits an employer from firing an employee for his/her attempt to make a claim for benefits.
Do You Have Additional Questions About the Workers' Compensation Process? Contact Our Firm Today.
If you have questions about the workers compensation process, The Musleh Law Firm is prepared to assist you through the process. Our Ocala workers' compensation attorneys are prepared to assist you today.
Resource:
myfloridacfo.com/division/wc/employee/return.htm