Top 6 Grounds For Premises Liability Claims In Florida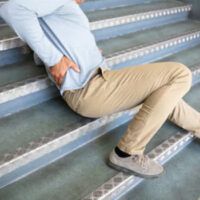 With all the news stories and media attention focused on the dangers of motor vehicle collisions, there is a tendency to overlook some of the other unintentional injuries that result from accidents. According to the US Centers for Disease Control and Prevention (CDC), 39.5 million people visit a physician for accidental injuries every year; 24.5 million of them head straight to the hospital emergency room. The top two reasons victims seek medical care are unintentional falls and being struck by an object, both of which occur because of dangerous conditions on property.
In Florida, injured victims have legal remedies under the theory of premises liability, which holds property owners accountable when they fail to maintain a safe space. A Marion County, FL premises liability lawyer can help with your case, but you should be aware of the most common grounds for these claims. 
Slip and Fall Incidents: The reason these claims get the nickname "slip and falls" is because of the circumstances behind them. When a property owner fails to clean up spills, clear debris, or fix broken walkways, a person could be seriously hurt. 
Accidents on Construction Sites: Workers are most at risk of injuries, but a bystander could be hurt if there is not proper signage or barriers preventing access. Construction contractors are also required to install tarps and other mechanisms to prevent objects from falling upon anyone below. 
Amusement and Water Parks: Central Florida attractions are a huge draw for tourists and residents alike, and park operators are subject to the same duties as other property owners. If they do not keep the premises free of reasonably foreseeable hazards, these companies can be liable to an injured victim. 
Accidents in the Home: A wide range of threats may lead to injuries when visiting someone else's residence, and guests are often unaware of the hazards – until an accident occurs. Some of the most common incidents involve swimming pools, where defective equipment or insufficient safety measures lead to drownings. 
Dog Bites and Animal Attacks: In Florida, a dog's owner is strictly liable for any injuries resulting from bites, regardless of whether the animal had bitten or acted aggressively in the past. In addition, it is possible to hold the owner responsible for animal attacks that indicate negligence. 
Inadequate Security: Part of a property owner's duty is ensuring that guests are protected from known or foreseeable assaults and criminal activities. The obligation may require the owner to install cameras, hire a guard, or implement other security measures. 
Discuss Your Options with a Florida Premises Liability Attorney 
If you were hurt in any of the above accidents or similar circumstances, contacting an experienced Ocala slip and fall lawyer is the first step toward recovering compensation for your losses. To learn how our team can help, please contact the Musleh Law Firm by calling 352-732-0600 or visiting us online. We can set up a free case assessment at our office to review your situation and advise you on next steps.
Resource:
cdc.gov/nchs/fastats/accidental-injury.htm