4 Myths About Florida Truck Accidents That Could Impact Your Rights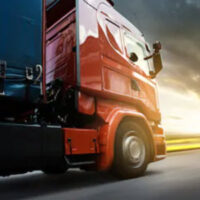 Before getting to the topic of truck accident myths, you might find helpful to review the facts: These crashes remain one of the deadliest types of traffic crashes on Florida roadways, and Department of Highway Safety and Motor Vehicles (FLHSMV) statistics are proof. In Marion County, there are almost 6,400 total traffic accidents every year, around 730 of which are collisions involving 18-wheelers, semis, and other commercial vehicles. Though they make up just 11 percent of all accidents, more than 40 percent of all truck accidents lead to death or injuries to at least one person. Victims' lives are changed forever, and even entire families suffer devastating losses.
You may find it reassuring to know that Florida law protects your interests after a truck crash, but the legal process is where many misconceptions enter the picture. Despite what you may have heard, there are numerous challenges and you do need an Ocala truck accidents lawyer to pursue all relevant parties. The following information should dispel additional myths about truck collisions and help you understand the basics. 
Myth #1: Hours of Service (HOS) are strictly enforced. Regulations on rest breaks, distance, and how long a truck operator can work are implemented with safety in mind. Drowsy drivers are more likely to engage in careless acts, and the stakes are higher when a trucker carrying massive loads dozes off. Truck drivers may not be diligent in complying with HOS rules, and their employers often push them to overextend themselves in violation of law. 
Myth #2: The truck operator is always at fault. Negligent acts of any motorist on the road can lead to truck collisions, such as erratic lane changes, sudden stops, and failure to comply with traffic laws. When your own conduct partly contributed to the accident, your compensation could be reduced by your percentage of fault. 
Myth #3: Truck insurers seek to make you whole as an injured victim. This is a myth because insurance companies have one motivating goal: Profits. Your claim represents a threat because paying out is a loss for the insurer. Instead of trying to make you whole, the insurance company will try to find reasons to deny your claim or pay out a lowball amount to settle. 
Myth #4: You cannot afford a truck accident lawyer. Personal injury attorneys, including those who represent truck collision victims, typically work on a contingency basis. You do not pay for legal services unless and until you receive compensation, whether through a settlement of your insurance claim or in court. Your lawyer will deduct a percentage from this amount as payment for fees, along with any other expenses advanced to you during the legal process. 
Get Legal Help from a Florida Truck Crash Attorney 
While this overview helps clear up some basic myths about truck accidents in Florida, you can trust our Ocala truck accident lawyers at the Musleh Law Firm to tackle the details. For more information, please call 352-732-0600 or go online to schedule a no-cost consultation at our office.
Resource:
flhsmv.gov/pdf/crashreports/crash_facts_2019.pdf