Occupational Diseases That May Qualify For Florida Workers' Comp Benefits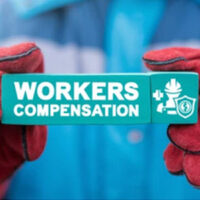 While much information regarding Florida workers' compensation laws focuses on employee rights after a workplace accident, some people tend to overlook occupational diseases or wonder whether the system covers them. To clarify any confusion, work-related ailments are treated the same as injuries. On average, the Florida Division of Workers' Compensation handles around 560 cases every year related to work-related ailments, providing critical financial support to workers who suffer losses with every medical bill and day they miss work.
However, Florida workers' comp laws on occupational diseases include just as many complexities and pitfalls as claims based upon injuries. You stand a better chance of a streamlined process when you retain an Ocala workers' compensation attorney for guidance, but some background information may be helpful. 
Key Definitions and Concepts: Under Florida workers' compensation laws, you may obtain benefits for an occupational disease if you contracted it through the "nature of employment" and performing job-related tasks on behalf of your employer. You should note the following points on this definition:
The nature of employment must be a major contributor to the disease.
You need to show that your exposure to workplace conditions was the reason you developed the ailment.
To establish these factors, you need medical proof. The statute specifies that the findings from a physical exam, lab screenings, and other diagnostic testing may be sufficient. 
Common Types of Occupational Diseases: There are countless medical conditions that may qualify you for benefits under Florida's workers' comp system, but they generally fall into a few categories:
Lung and Respiratory Conditions: These ailments are serious because they are often chronic and lead to ongoing medical issues, and they are expensive to treat. Lung disease is usually a result of inhalation and exposure to harmful substances, leading to asthma, COPD, lung cancer, mesothelioma, and asbestosis. 
Carpal Tunnel and Repetitive Movement Ailments: This category of occupational diseases includes conditions employees develop through performing the same task repeatedly. Carpal tunnel syndrome is a particular concern for manufacturing and assembly line workers, though it is an issue for office workers and typists. 
Skin Disease: Exposure to harmful substances in the workplace can also lead to serious skin conditions, such as chemical burns, dermatitis, infections, and eczema.
Hearing Loss: According to the US Centers for Disease Control and Prevention (CDC), hearing loss ranks at #3 for chronic physical conditions; in 24 percent of the people who suffer from it, work-related noise exposure is the cause. 
Count on an Ocala, FL Occupational Diseases Lawyer for Help 
At the Musleh Law Firm. we have comprehensive knowledge regarding the benefits available for occupational illness under Florida's workers' comp system. We are dedicated to ensuring you get the maximum amount you deserve by law, so please contact our firm to set up a free consultation with a workers' compensation attorney. You can schedule a no-cost case evaluation at our office by calling 352-732-0600 or checking us out online. After reviewing your situation, we can get started on next steps in the process.
Resources:
cdc.gov/niosh/topics/ohl/default.html
secure.fldfs.com/wcapps/claims_research/Stats_Search.asp