What You Should Know About Florida's Slip And Fall Laws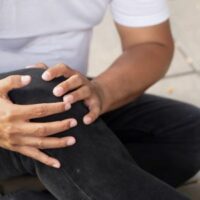 Slip and fall accidents are very common. In fact, these slip and fall accidents currently account for over 1 million hospital visits. If you are injured in a slip and fall accident in Florida, there are some things you should know before you decide whether to file a personal injury claim.
You Must File A Claim Within 4 Years of The Incident
When it comes to slip and fall accidents, you must ensure that you file a claim within the applicable deadlines. FS 95.11(3)(a) requires that a personal injury claim based on a slip and fall accident must be brought within 4 years of the date of the accident. This statute applies to all personal injury claims in the state of Florida and also specifically applies to any property damage resulting from the slip and fall accident (for example, if you fell on a slippery store floor and broke your laptop as a result).
Your Award Amount Can Be Reduced If You Were at Fault
You must also be aware that your award amount can be reduced if the slip and fall was your fault. FS 768.81 indicates that slip and fall claims in Florida are based on the concept of pure comparative negligence. Essentially, if the court finds that your own actions contributed to your fall, any damage award that you are entitled to receive will be reduced to reflect that fact. For example, if you slip in a grocery store because you weren't paying attention as you were walking and didn't notice the "wet floor" sign, the court might find that you are responsible to some degree for your fall and any resulting injuries. This fact will reduce the amount of recovery that you would have been able to receive if you in no way contributed to your fall. It is important to note that even if you are found to have contributed to your fall in some way, you will not be completely barred from recovery in court.
Even If You Don't File Suit, Your Award Amount Can Be Reduced If You Were at Fault
Because Florida's pure comparative negligence rule governs Florida personal injury law, if you decide not to file suit and instead choose to go through the property's insurance company, you might still find that your recovery amount has been reduced if the evidence shows you were at fault. This is because during settlement negotiations, there is always a chance that the case could end up in court. Insurance companies want to ensure that they determine whether or not you contributed to your accident, and if you are offered a settlement, the settlement amount will likely reflect that fact.
Were You Recently Injured in a Slip and Fall Accident? Contact an Ocala, Florida Attorney
If you were recently injured in a slip and fall accident and have questions about filing a claim, please contact The Musleh Law Firm. Our dedicated Ocala slip and fall attorneys can assist you throughout each step of your case.
Resource:
nfsi.org/nfsi-research/quick-facts/