Proposed Safety Solutions Can Reduce the Risk of Florida Truck Accidents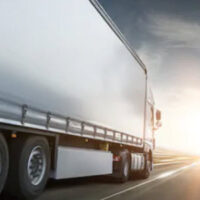 The Federal Motor Carrier Safety Administration (FMCSA) is constantly reaching out to various players in the trucking industry as part of its efforts to enhance safety and reduce the risk of serious truck accidents. However, its publication on Commercial Motor Vehicle Traffic Safety Facts reveals that there is still far to go. Not only were truck crash fatalities up 8 percent from 2016 to 2017, but Florida remains a danger zone: Florida is one of 10 US states with the highest average of fatal crashes for the time period 2015-2017.
In response to FMCSA efforts, some organizations have proposed new safety measures with a goal of reducing the number of truck collisions and/or diminishing the tragic effects for victims. An Ocala truck accidents attorney can explain the legal implications if you were injured, but a summary may be useful. 
Automatic Emergency Braking (AEB): This technology will apply the brakes to slow or stop the vehicle, often doing so faster than the driver can complete the task. Several US trucking companies have installed AEB on their entire fleet, but it has not been made mandatory through federal regulations. Experts estimate that this truck safety feature could prevent more than 2,500 collisions every year, and the next-generation AEB systems could boost this figure to 6,300 truck crashes avoided. 
Speed Limiter Technology: Another feature that has been available but not made a requirement, this equipment is built into the truck's engine control systems. It works by not allowing the engine to burn an abnormally high level of fuel, thereby making it impossible for a trucker to speed. The US Department of Transportation notes that speeding is the top act for which truck drivers receive traffic citations every year. 
Raising Truck Accident Insurance Minimums: While it will not prevent truck crashes or reduce the potential for fatalities and serious injuries, increasing insurance minimums protects victims. Currently, truckers are required to carry $750,000 in insurance coverage, a threshold that has been in place for 40 years. There have been no adjustments for inflation and the costs of medical care, despite the fact that the size of trucks, cargo weight limits, and speed limits have gone up during this same time period. 
Underride Guards: Underride accidents are what happen when a smaller passenger car slides under the higher-profile truck and/or trailer in an accident. Underride guards can be installed on the rear, side, and front of semis to absorb the energy of an impact and deflect the other vehicle away. This safety equipment is proven to save lives, but federal officials have yet to make it mandatory. 
An Ocala, FL Truck Accident Lawyer Can Explain Your Legal Options 
These proposals may enhance safety if enacted, but truck crashes will always be a threat on Florida roadways. If you were hurt or lost a loved one, please contact the Ocala commercial vehicle accidents lawyers at the Musleh Law Firm to learn more about remedies for recovering compensation for your losses. You can set up a free consultation at our office by calling 352-732-0600 or completing an online form.
Resource:
cms8.fmcsa.dot.gov/sites/fmcsa.dot.gov/files/docs/safety/data-and-statistics/473411/cmvtrafficsafetyfactsheet2018.pdf
https://www.ocalalawyer.com/florida-truck-accident-investigations-insurance-company-tactics/