Can I Choose My Own Doctor Under Florida Workers' Compensation Laws?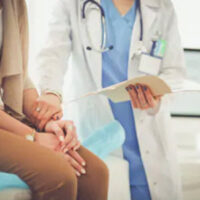 When you are injured at work or suffer from an occupational disease, your employer – through its workers' compensation insurance company – must provide you with necessary medical care. One of the best benefits of the workers' comp system is getting the treatment you need, now and in the future. However, under Florida's workers' compensation statute, you should note one important caveat: The insurance company has the power to determine the health care provider that treats you.
The implications of not being able to choose your doctor are typically minor in terms of receiving quality care, but there can be other consequences. Fortunately, you do have options if you are dissatisfied, and an Ocala workers' compensation attorney can assist you with the legal process. Still, you should understand how the laws apply to this issue.
Selection of Your Treating Physician: Florida law allows your employer's insurer to send you to a doctor of its choosing, unless you require emergency treatment. After you report your injury or occupational illness, the company will give you the name of a primary care physician. If you do not seek care from this provider, you will be responsible for paying for care. This aspect of the process is important because the insurer's chosen health care provider will be making crucial decisions regarding:
How much time you need off work to recover;
When you have reached your Maximum Medical Improvement (MMI), which is the point where you have recovered as much as possible and no additional treatment will help; and,
Whether you suffer from a total or partial permanent disability.
Each of these factors has implications for the benefits you can receive for your workers' compensation claim. Because the insurance company may need to replace your wages for time off, it wants the physician to send you back to work quickly. The insurer also seeks a doctor's finding that you do NOT suffer from a permanent disability, so it will not have to pay for these benefits. 
The "One Change" Rule: If you are not happy with the care you are receiving from the insurer's doctor for the above reasons – or any others – you can request to switch to another physician. You can do this only once during your course of care, and the insurance company still gets to choose the replacement. However, if the insurance company fails to follow strict procedures, you will have the right to select a physician of your choice. You should contact an experienced workers' compensation attorney to assist you with the "one change" process. 
Contact an Ocala, FL Workers' Comp Lawyer for More Information 
Insurers have reasons for selecting certain physicians to treat your work-related medical condition, but they rarely give you an advantage. If you are facing challenges with receiving proper treatment, our Ocala workers' compensation lawyers at the Musleh Law Firm can help. We can advise you on changing your health care provider and assist with other aspects of your workers' comp claim, so please contact our office today. You can call 352-732-0600 or go online to set up a free consultation with a member of our team.
https://www.ocalalawyer.com/top-5-osha-violations-put-florida-employees-at-risk-of-injury/