Top 5 OSHA Violations Put Florida Employees at Risk of Injury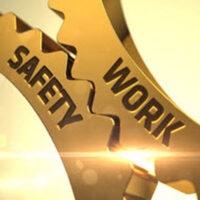 We may still be a few weeks away from the end of the year, but a key time period for purposes of workplace safety regulations has already drawn to a close. As of September 30, 2020, the Occupational Safety and Health Administration (OSHA) closed its annual reporting period regarding the top reasons employers are cited for rules violations. OSHA provides these figures to put companies on notice about the most common citations, so they can take action to identify and remediate recognized workplace hazards.
The items on the list for 2020 are not yet available, but reviewing the most cited violations for 2019 offers insight into how dangerous conditions lead to preventable workplace accidents. It is essential to discuss your options with an Ocala workers' compensation attorney if you were hurt through these or any other on-the-job hazards. 
Fall Protection in Construction: Falls are among the most common workplace accidents, especially in construction where employees are working at a height or along narrow platforms. OSHA requires fall protection at six feet of elevation in the construction industry, including guardrails and toe boards.

Hazard Communication: OSHA has enacted regulations regarding the information employers must communicate to employees working around hazardous chemicals. Workers must be trained on hazard classifications, labeling, and safety data sheets. When employers do not disseminate appropriate details, employees may mishandle substances or might not know what to do in the event of a spill.

Requirements for Scaffolding: Companies must implement strict standards on the erection and disassembly of all scaffolding equipment, including:
Scaffold platforms supported by legs or frames;
Suspended scaffolding, which hangs from an overhead structure by rope;
Scissor lifts, aerial lifts, and related scaffolding structures.
In addition to ensuring safety in putting up and taking down scaffolding, employers must also comply with OSHA regulations on fall protection as described above. 
Controlling Hazardous Emissions: Energy from electrical, mechanical, pneumatic, chemical, and other sources can be dangerous if it is released and workers are exposed to hazardous substances. Employers must implement OSHA lockout/tagout (LOTO) standard procedures for disabling machinery and preventing hazardous energy release to harm employees.

Respiratory Equipment: Workers are exposed to a wide range of environments that can affect breathing, such as when in the presence of dust, fogs, viruses, vapors, fumes, and sprays. Companies must comply with OSHA guidelines on respirators, masks, and related respiratory equipment to prevent inhalation. Without protection, employees are at risk of contracting respiratory illness, cancers, and other disorders .

Set Up a Consultation with a Knowledgeable Ocala, FL Workers' Comp Lawyer 
These top cited safety violations are informative, but workplace accidents can happen even when your employer is in compliance with OSHA regulations. Fortunately, you have options through the Florida workers' compensation system, so you may qualify to receive benefits for your medical costs, wage replacement, disability, and more. To get additional details, please contact the Ocala workers' compensation attorneys at the Musleh Law Firm. You can schedule a free case evaluation by calling 352-732-0600 or visiting us online.
Resource:
osha.gov/top10citedstandards
https://www.ocalalawyer.com/florida-workers-comp-presumptions-that-favor-first-responders/