What Damages Can You Recover For A Brain Injury?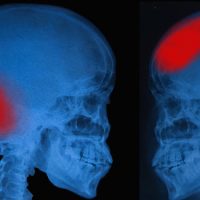 Of all the injuries one could sustain during an accident, brain injuries are among the most serious. A head injury will result in physical pain and impairments, but it will also have an impact on your emotional, financial, and social well-being, too. Head injuries also affect the entire family, as they can place a strain on the budget, mental health, and relationships within the household.
If you or someone you love has suffered a brain injury due to someone else's negligence, or carelessness, you may be able to file a claim for compensation. An Ocala brain injury lawyer can advise on the types of damages you may be eligible for.
What is a Brain Injury?
There is no such thing as a minor brain injury. The majority of these injuries are caused by traumatic jolts or blows to the head. These instances usually result in a closed head injury, as the skull does not fracture and the brain is never exposed. Penetration injuries, on the other hand, do pierce the skull, leaving the brain exposed. These injuries are known as open head injuries. Regardless of the type of injury sustained, the brain will sustain serious damage, including swelling, bleeding, and pressure building within the skull.
Sometimes, brain injuries are unavoidable but more often than not, they are caused by the negligent acts of another person. The most common causes of brain injuries are as follows:
Motor vehicle accidents, including crashes involving cars, trucks, and motorcycles
Premises liability accidents, such as slip and falls
Dog bites
Medical malpractice
Defective products
Boat accidents
Swimming accidents
The above causes of brain injuries are generally the result of the negligence of another person. No one should ever have to suffer due to another person's carelessness, which is why it is important accident victims file a claim for damages against the liable party.
Damages Available After a Brain Injury
State law allows accident victims to file a claim for damages, or financial compensation, against negligent parties when they cause an accident. However, no two brain injury cases are exactly alike and so, the damages may vary from case to case. It is important to speak to a brain injury lawyer who can advise on the full extent of your losses. The most common types of damages pursued in brain injury claims include:
Medical expenses required to treat the injury, as well as any health conditions or complications that may arise
Lost income for any wages you missed if you could not return to work right away
Loss of earning capacity, if you cannot return to the same line of work again
Pain and suffering
Any out-of-pocket expenses, such as transportation costs to and from doctor's appointments
Our Brain Injury Lawyers in Ocala Can Help You Claim Full Damages
You deserve financial compensation when another person's negligence has caused you serious injury, but obtaining it is not easy when you are trying to focus on your recovery. At Musleh Law Firm, our Ocala brain injury lawyers will handle every detail of your claim, including fairly evaluating it to ensure you receive the full and fair settlement you deserve. Call us now at 352-732-0600 or contact us online to schedule a free consultation.
Sources:
leg.state.fl.us/statutes/index.cfm?App_mode=Display_Statute&URL=0700-0799/0768/0768.html
flsenate.gov/Laws/Statutes/2019/766.202