Social Media And Your Workers' Compensation Claim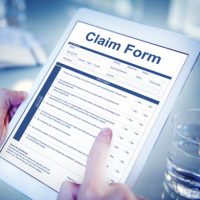 More than 70% of Americans are on social media, some of them posting every single day. Among the most popular platforms are Facebook, Instagram, Twitter, and YouTube. Although having an online presence makes it easier to stay in touch with friends and family, a social media account can also negatively affect your workers' compensation claim.
At the Musleh Law Firm, our Ocala workers' compensation lawyers strive to help injured workers get the compensation they deserve. The reality is that a workers' comp investigator is probably scrolling through your social media accounts right now. What you post could possibly undermine your claim or delay benefits, so read on for tips of what you should and should not do.
Investigators Are Searching to See if You Are Really Injured
One way insurers will increase their profits is to deny as many claims as possible. This is also true of workers' compensation insurers. You might think that because workers' comp benefits are no fault that everyone who files a claim is approved. That is simply wrong.
An investigator might look through your account to see if you are exaggerating your injuries. Here are things they can look for:
Pictures of you doing any type of activity, such as playing badminton with family or going on a hike with friends. They might claim this shows you aren't as hurt as you claim.
Pictures of you happy and enjoying yourself. They might interpret these pictures as showing you aren't in pain.
Location updates showing that you have traveled away from home. If you travel to a sister's wedding in a different state, they might claim this shows you aren't seriously injured—even if the trip was grueling for you.
Any posts you make about injuring yourself outside of work. For example, you might have hurt yourself last year in a soccer game. They might claim this shows a pre-existing injury.
In short, investigators will look for anything that might impact your claim. And they can use it against you to deny you benefits.
What to Do to Protect Yourself
Set Your Account to Private
This is the bare minimum. Don't make it easy for an investigator to find your posts. Set it to private and then stop accepting friends.
Stop Posting
Even if your account is private, it's best to stop posting on social media until your claim is approved. We are not being paranoid. You don't want to post comments on a friend's page talking about your accident or anything like that.
Remove Tagged Photos
Some social media platforms let other users tag you in pictures. Ideally, you can ask friends not to post pictures of you at all. At a minimum, you should remove any tags. These tags make it easy for a workers' compensation investigator to find information about you.
Avoid Deleting Posts or Accounts
You might think you can solve the problem by just closing your accounts or selectively deleting posts. It's best not to do anything of that sort without talking to an attorney. Deleting posts could qualify as destruction of evidence.
Contact Our Ocala Workers' Compensation Attorneys for More Information
At the Musleh Law Firm, we work tirelessly to help our clients maximize their compensation after a workplace accident. Make things easy for yourself by taking a break from social media and picking up the phone to call us today.
Source:
pewresearch.org/internet/fact-sheet/social-media/