Court Awards $68 Million To Brain Injury Victim, Case Highlights Importance Of Upholding Standard Of Care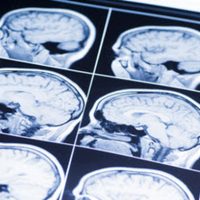 The Florida State 13th Circuit Court, in Hillsborough County, recently awarded over sixty-eight million dollars to Ms. Miranda Crohan. The award came after a suit was filed against her prior caregivers, who were found to be responsible for the catastrophic brain damage she incurred after suffering an electrolyte balance and not receiving appropriate care.
Case of Crohan, et al. v. University Community Hospital, Inc., et al.
The jury deliberated for six hours before assessing that four doctors were at fault for Ms. Crohan's lifelong catastrophic brain damage. Ms. Crohan suffered brain damage after collapsing in 2017 with a case of severe hyponatremia – also known as low blood sodium. Ms. Crohan suffered from diabetes insipidus, which can cause the body to produce an imbalance of fluids, as was the case here. It was in this condition that Ms. Crohan was taken to the hospital and received care, subsequently suffering a range of complications that left her with a catastrophic brain injury.
The keystone of the case was determining what, precisely, caused Ms. Crohan's brain damage. The counsel for the defense argued that the condition was a result of a secondary condition, and that the doctors themselves provided appropriate care.
The counsel for the Plaintiff, however, argued that Ms. Crohan's injuries stemmed from the doctors' initial failure to meet their requisite standard of care and properly treat Ms. Crohan's blood-sodium levels. The Doctors had, in fact, over-corrected the low sodium levels in the patient's blood. This treatment preceded various medical errors in the coming days. The defense argued that it was this "see-sawing" of sodium levels, caused by inappropriate medical treatment, that led to the life-long brain injury.
The jury agreed with Plaintiff's counsel and awarded Crohan $50 million in pain and suffering and 18 million for medical expenses
Standard of Care
Under Florida Law, physicians are held to a "standard of care." Some injuries and diseases are too severe to recover from, and a Doctor is never required to deliver a perfect outcome. Doctors are, however, required to uphold the prevailing professional standard of care required of that health care provider. Under Florida law the standard of care for a health care provider is the level of care, skill, and treatment which is recognized as acceptable and appropriate by prudent, reasonable, and similar health care workers.
Cases of brain injury can be particularly debilitating, and we rely heavily on the notion that medical professionals will uphold the standard of care. In this case, the Jury found that the care provided was deficient, and this led to an injury the patient will deal with for the rest of her life.
Contact the Musleh Law Firm with Your Brain Injury Case
Our minds are the nexus of everything. Every thought we have and action we take is controlled by the complex functions in our brains. When we or a loved one suffers a brain injury, it can have profound and lasting impacts on your life, and the lives of everyone who cares for you. If you have suffered a brain injury, after you seek medical help call on the experienced, dedicated Ocala brain & head injury lawyers at the Musleh law firm. Our dedicated Attorneys are standing by to provide a free consultation on your case.
Sources:
Video of Crohan, et al. v. University Community Hospital, Inc., et al. – Trial – 10/20/22 to 11/08/22 – Courtroom View Network (cvn.com)
Chapter 766 Section 102 – 2021 Florida Statutes – The Florida Senate (flsenate.gov)