When is Workers' Compensation NOT the Sole Remedy for a Florida Workplace Injury?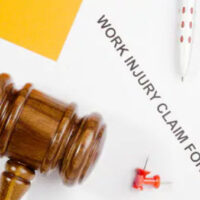 If you were hurt in a workplace accident, you may be aware of your legal options under Florida workers' compensation laws. In general, you could receive monetary benefits if you:
Qualify as a true full- or part-time employee;
Work for an employer with four employees or more;
Were acting within the scope of your employment when the accident occurred; and,
Work in the construction industry regardless of the number of employees.
By filing a claim with your employer's insurance company, you may obtain amounts for your medical bills, lost wages, and other benefits designated by law. In most cases, going this route through a workers' comp claim is your sole remedy under Florida's workers' comp statute on the exclusiveness of liability.
However, there are limited exceptions to this rule. In other words, workers' comp may NOT be the sole remedy for a Florida workplace injury – which opens the door to additional monetary damages that you may seek. An Ocala workers' compensation attorney can explain the details, but some basic information may be useful. 
How the Exclusive Remedy Rule Works: The Florida workers' comp system is, in some ways, a balancing of competing the societal interests of employers and employees in the context of workplace accidents. On the one hand, you do not have to prove that your employer was at fault in causing an on-the-job accident. You can obtain monetary benefits designated by law by filing a claim with your employer's workers' comp insurance company; you are likely to be approved if you meet the legal requirements.
The caveat for creating a no-fault system for workers' compensation is the provision on exclusivity of remedy: Employees are restricted to filing a workers' comp claim and are barred from suing their employer through a personal injury case in civil court. The biggest impact for an injured worker is that you cannot obtain the full range of damages available in a personal injury lawsuit, particularly compensation for your pain and suffering. 
Exceptions Where You CAN File a Civil Lawsuit: From the above, you can see that it is in your best interests if your work-related injury is NOT covered by workers' comp laws. There are three exceptions that entitle you to file a civil lawsuit and, therefore, seek monetary damages for pain and suffering. The exceptions to the exclusivity of remedy statute are:
Your employer has not procured workers' compensation in violation of law;
Intentional conduct by your employer was the reason for your injuries; or,
You were hurt in an accident while performing tasks within the scope of your employment, but the incident was not caused by your employer. In such a situation, you may have a third party claim against a negligent individual or entity unrelated to the company that employs you.

Contact an Ocala, FL Workers' Compensation Lawyer 
To learn more about your legal options after a workplace accident, please contact the Ocala workers' compensation lawyers at the Musleh Law Firm at 352-732-0600 or via our website. We can set up a free case evaluation at our offices to review your circumstances and consider strategies.