Florida, We Have A Problem: The Need For Reform Of The NICA Program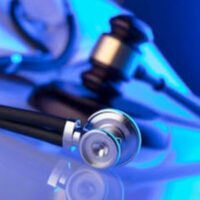 The impact of medical malpractice can be unbearable, especially when the damage is done to a child. Parents can find themselves spending upwards of millions of dollars to ensure that their children can withstand the physical effects of medical malpractice. Because medical malpractice can oftentimes be difficult to prove, parents may find themselves between a rock and a hard place in determining how to proceed with a malpractice claim. A Florida program has made it easier for parents to receive compensation in cases involving medical malpractice claims. However, this program has also proven to be extremely problematic and is in dire need of reform.
Florida's NICA Program
In 1988, the Florida legislature initiated the birth-related Neurological Injury Compensation Association (NICA) program, which was intended to minimize the liability of physicians accused of medical malpractice while still ensuring that claimants are able to recover for the injuries their child has suffered. Specifically, the program guarantees claimants a one-time lump sum payment of $100,000 to compensate for any injuries suffered, as well as an additional lump sum payment of $10,000 in funeral costs if the child dies as a result of his injuries. The program also promises a lifetime of "medically necessary and reasonable" care for the child.
Program Benefits
This program has some positive aspects, including the fact that claimants do not have to risk losing a malpractice case (as evidence of malpractice can oftentimes be very difficult to prove) and can instead opt to take the $100,000 payment to offset the costs associated with their child's injuries. If these claimants were to bring a medical malpractice case to court and lose, they alone would bear the burden of paying for their child's medical costs, which makes the $100,000 payment seem more appealing to some.
Program Detriments
Though the program does have some notable benefits in helping to ensure that claimants are compensated and can stay out of court, there are at least three major issues with the program:
Claimants cannot file suit: Some people believe the enactment of this program has resulted in shielding physicians from taking accountability for their alleged negligent acts. For example, under the NICA program, claimants are not allowed to sue the hospital or the physician they have accused of medical malpractice. Once claimants receive the $100,000 compensation payment, they can no longer bring the case to court, even if they believe that the damages suffered far exceed the $100,000 they received.
Threat of legal action: Claimants could also face legal action if they choose to disparage the hospital or the physician they have accused of medical malpractice. For example, an Orlando mother whose child died during childbirth was issued a cease-and-desist order from Orlando Health after she stood outside the hospital warning people to stay away from the doctor whom she accused of medical malpractice. Frustrated, this mother settled for filing a malpractice complaint with the Florida Health Department; she was not even allowed to view the results of the investigation.
Issues with Medicaid: Lastly, there are issues regarding the promise of "medically necessary and reasonable" care for the life of the child. It appears that much of this care is funded by Medicaid, meaning that there can be issues with having to constantly prove that new equipment is actually needed or that a specific ailment still exists. This is an additional burden for parents who just want to ensure that their child receives the best care.
Schedule a Free Consultation to Discuss Your Claim
If you have questions regarding a potential medical malpractice claim, please contact The Musleh Law Firm. Our Ocala medical malpractice attorneys can assist you throughout each step of your claim.
Resources:
nica.com/what-is-nica.html
miamiherald.com/news/state/florida/article247417990.html
orlandoweekly.com/orlando/an-obscure-florida-law-prevented-this-orlando-mother-from-suing-her-doctor-for-her-sons-fatal-birth-injuries/Content?oid=29178341