Common Medical Malpractice Claims In Florida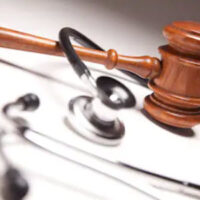 Florida may rank at the top of the field in several categories when it comes to quality medical care, but one key statistic on medical malpractice should be cause for concern. The 2019 Medical Malpractice Payout Report published by LeverageRx, an online insurance platform exclusively for physicians, reveals that Florida is in the top 10 for US states with the highest amount of med mal payouts per resident. A total of almost $347 million was paid out to injured patients through litigation or out-of-court settlements – a 33 percent increase as compared to 2017.
Every case of med mal is different, but there are some trends that become obvious with regards to the types of mistakes that occur frequently. It is important to consult with an Ocala medical malpractice lawyer if you suffered harm due to any of these common forms of medical negligence:
Misdiagnosis: A proper, timely diagnosis is the first step toward getting the treatment you need for a medical condition. When physicians delay or provide the wrong diagnosis, these errors have serious implications for patients:
You are not receiving the treatment you need; and
You get treatment for the wrong medical condition, which can be especially severe when you undergo unnecessary radiation or surgery. 
Surgical Errors: While there are plenty of horrific stories about physicians leaving sponges or objects inside a patient, other mistakes by surgeons can be just as catastrophic. When performing a procedure, a physician may slice into adjoining tissue or an organ. Some surgical errors involve the wrong site, part of the body, or patient. 
Wrongful Discharge: Health care providers may also engage in medical malpractice by releasing you from the hospital too early, before you have a chance to fully recover from a medical condition. If you did not receive crucial test results, talk with your physician, or get instructions for at-home care, hospital staff might have wrongfully discharged you. 
Medication Errors: There are multiple parties involved from the point of ordering medications to administering or dispensing them to the patient. The most common sources of medication errors are:
Physicians;
Nurses;
Anesthesiologists, who may overdose a patient during surgery; and
Pharmacy technicians. 
Birth Injuries: Both the mother and infant are vulnerable during the delivery process, so the physician and attending staff must properly monitor for signs of distress. A doctor must be vigilant in using birth assistive devices, including forceps or vacuum extractor. Health care providers should also make the decision to conduct a C-section on a timely basis.
Contact an Ocala, FL Medical Malpractice Attorney About Your Rights 
These are just a few of the errors that you could encounter when your physician does not adhere to applicable standards of care when providing treatment. To learn more about your legal remedies, please contact the Musleh Law Firm at 352-732-0600 or visit our website to set up a free consultation at our offices in Ocala, FL. After we review your circumstances, we can advise you on options for recovering the compensation you deserve.
Resource:
leveragerx.com/malpractice-insurance/2019-medical-malpractice-report/