Types of Wrongful Death Cases in Florida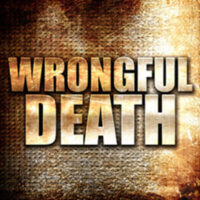 Any accident can have a devastating impact on your life, but your circumstances are especially tragic when the incident claims the life of someone you love. The consequences affect you in multiple ways, which is why Florida's wrongful death law provides a right of action when someone else's misconduct leads to a fatality. In sum, the statute allows surviving family members to seek compensation from the responsible person or entity. You may be able to recover monetary damages to recoup some of the losses you sustain.
However, many people don't realize that wrongful death concepts are quite expansive, covering a wide range of accidents. While an Ocala wrongful death attorney can provide specific advice, you should understand the types of incidents that could give rise to a claim for compensation.
Car, Truck, and Motorcycle Crashes: One of the most common grounds for a wrongful death case is a fatal motor vehicle collision. These accidents are typically the result of driver negligence, such as:
Speeding;
Drunk driving;
Running a red light;
Erratic lane changes; and,
Texting, talking on the phone, reading emails, and other forms of distracted driving.

Pedestrian and Bicycle Accidents: Many of the same negligence concepts of car accidents apply even when the victim was not in a motorized vehicle. Driver error, such as failure to yield to a pedestrian or bike rider, could be grounds for a wrongful death claim. 
Dangerous, Defective Products: Manufacturers can be held liable when they deliver a flawed, hazardous product into the stream of commerce. Defects in design, manufacturing, and labeling can lead to fatal injuries, but wrongful death concepts extend into the area of products liability. 
Slips, Trips, and Falls: Florida property owners have a legal duty to keep their premises safe, so you may have legal options if your loved one died because of dangerous conditions. In addition, it may be possible to seek compensation through a wrongful death claim if the fatality was due to intentional criminal conduct. The duty to maintain a safe space includes an obligation to provide adequate safety, so you may have a claim for negligent security against any entity in control over the property. 
Medical Mistakes: Health care providers are held to a certain standard, so they must treat patients in accordance with generally accepted practices in the relevant field of medicine. You may have a wrongful death claim when a doctor deviates from this standard through:
Surgical errors;
Misdiagnosis;
Prescription errors;
Wrongful discharge from the hospital;
Birth injuries; and,
Many other forms of medical negligence.
Reach Out to an Ocala, FL Wrongful Death Lawyer Today 
These are just a few examples of accidents that could enable you to bring a wrongful death claim after a family member dies, but there are many others. To learn more about these cases and your rights, please contact the Ocala wrongful death lawyers at the Musleh Law Firm at 352-732-0600 or via our website. We can schedule a free consultation at our office to review your circumstances and determine an appropriate strategy.