What Benefits Can I Receive Under Florida Workers' Comp Laws?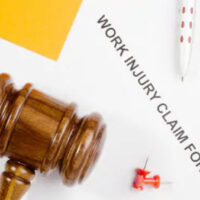 Statistics from the Florida Division of Workers' Compensation reveal that there were 768 cases filed in Marion County in 2019, with $23,637 as the average amount of workers' comp benefits. However, the numbers only have meaning when you review them in terms of context. If you were hurt in a workplace accident or suffer from an occupational disease, you're probably wondering how your benefits are calculated and what goes in to determining what you receive.
Every claim is different, so it's impossible to provide an accurate answer in terms of dollar value under Florida workers' comp laws. An Ocala workers' compensation lawyer will work to ensure you get the top amount available by law, but you might want to understand what benefits are generally available to eligible employees.
Benefits for Workplace Injuries and Occupational Diseases: A debilitating, work-related medical condition can cause major disruptions to your health, career, finances, and other aspects of your life. Florida's workers' comp system is designed to help you recover and overcome challenges, so you can get back to work. Therefore, you may be able to obtain such benefits as: 
Medical: Your employer's workers' comp insurance company is required to pay for all medical care necessary to treat a work-related ailment. Medical benefits are available for immediate treatment and future care.

Temporary Disability: If your injuries or illness are severe enough that you'll miss work, you can get benefits as a replacement of the wages you would have earned. You won't receive the full amount of lost income, but you could qualify for a percentage of your average weekly wage before you became temporarily disabled. Temporary disability benefits may last until your doctor says you can return to work, you achieve your maximum medical improvement, or the statutory maximum amount of time.

Permanent Total Disability Benefits: For serious medical conditions, including paralysis, amputation, brain injuries, and other catastrophic bodily harm, you may not be able to work at all. It's possible to obtain benefits in the amount of 66.66 percent of your weekly wages.

Vocational Rehabilitation: If you can't return to your chosen profession, you may be able to take advantage of training, counseling, and educational opportunities to help you find new employment.

Death Benefits: When an employee dies as a result of a workplace injury or illness, surviving family members may receive death benefits to alleviate their losses and pay for funeral expenses.

Contact an Ocala, FL Workers' Compensation Attorney 
While this overview might be informative on what benefits you may qualify to receive, you're not always assured of obtaining them. Workers' compensation insurance companies do deny claims for improper reasons, so you're in a better position to get what you deserve when you retain qualified legal counsel. To learn how we can help with the process, please contact the Musleh Law Firm to set up a no-cost consultation. You can reach our Ocala, FL at 352-732-0600 or via our website.
https://www.ocalalawyer.com/4-wrongful-reasons-for-denying-a-florida-workers-comp-claim/