Does Florida Follow the "One Bite Rule" for Dog Bites?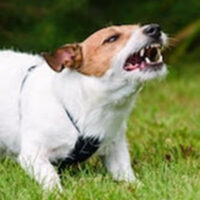 Americans love their canine friends, so it can be hard to think that some dogs are capable of attacks and causing injuries. Still, statistics from the US Centers for Disease Control and Prevention reveal that dog bite injuries are quite common: More than 344,000 individuals seek emergency medical care for dog bites every year. Victims endure excruciating pain, but there are emotional and financial consequences as well.
While Florida laws provide you with legal remedies after a dog bite, it can be difficult to understand your rights because of complicated liability issues. A knowledgeable Ocala dog bite lawyer can provide details, but an overview may also be informative.
Liability in Florida Dog Bite Claims: Florida's dangerous dog statute imposes strict liability for dog bites, which means that a victim may be able to recover damages regardless of whether the owner knew of the animal's viciousness. As such, the law is NOT a one bite rule: An owner is liable even if the dog had never bitten someone or acted aggressively in the past. In addition, you may also pursue the animal's owner under other applicable theories of liability, including:
Negligence: A dog's owner has a duty to exercise reasonable care in handling the animal, so a breach of this duty could allow a victim to recover.
Limitations in Dog Bite Claims: You should note that Florida laws do impose limitations on your rights as the victim of an attack. For one, you may not be able to recover compensation if you were trespassing when or just before you were bitten. The strict liability statute only applies to situations where the victim was in a public place or lawfully present in a private place.
Plus, the Florida's dog bite law AND the other theories of liability also take into account the victim's conduct and age. If you were negligent in any way, your compensation may be reduced by the proportion of fault attributable to you. A common example is when a victim provokes or annoys the dog, or otherwise incites the animal to lash out.
Contact an Ocala, FL Dog Bites Attorney About Your Options 
A dog bite or animal attack can leave you with severe injuries and scarring, but the emotional implications are also devastating. To ensure you recover the full amount of losses available under Florida law, it is smart to work with an Ocala dog bite lawyer who knows the one bite rule and other complex liability issues. For more information on how we can help, please contact the Musleh Law Firm to set up a free consultation. You can reach our office at 352-732-0600 or by visiting our website.
Resource:
webappa.cdc.gov/sasweb/ncipc/nfirates.html