Have You Suffered Electrical Burns At Work?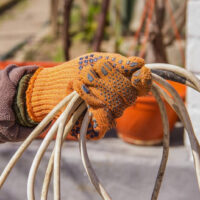 Every job carries some risks, whether it be paper cuts or traumatic brain injuries. However, few injuries are more painful than electrical burns. Unlike other burns, electrical burns are not always visible externally, but can cause terrible damage to the underlying muscle tissue, flesh, and even bone. This can make them difficult to diagnose initially, and may lead some people who suffer electrical burns to initially underestimate how serious they are. Electrical burns are especially dangerous because the jolt of electricity can cause someone to fall backwards or fly through the air, which can result in head, back, and neck injuries, as well. This is especially dangerous if the person is working at an increased height.
What to Do if You Get an Electrical Burn at Work
The first and most important thing to do if you suffer an electrical burn at work is to get medical attention as soon as possible. These burns can cause serious damage to the muscle tissue, ligaments, and bone, and can be excruciatingly painful. The sooner you are able to receive medical attention, the better. It's also important to remember that these burns are not always visible externally, or may not appear to be very serious based on what you are seeing on your skin. However, that is not an accurate means of assessing the extent of the damage or the severity of the injury. If you have come into contact with an electrical current, it is important to get immediate medical attention regardless of how serious the injury initially seems. You must also report the injury to your supervisor or employer so that you can file a workers' compensation claim. If you notify your employer of the injury verbally, make sure to follow up with an email or text message so that you have written documentation that you notified them.
Workers' Compensation for Electrical Burns
If you suffer electrical burns at work and as a result of performing your workplace duties, you are likely entitled to workers' compensation benefits. Workers' compensation benefits cover medical treatment and full or partial wage replacement while you recover. If your initial workers' compensation claim is denied, don't worry, this is not uncommon. Workers' compensation claims can be denied for a number of reasons, which are both valid and not. Valid reasons for denying coverage primarily relate to the accident having occurred outside of your scope of employment. If you are struggling to get your claim approved for coverage, talking to a workers' compensation attorney can be very helpful.
Contact the Musleh Law Firm in Ocala, Florida
If you have suffered an electrical burn, or any workplace injury, at your place of employment in Florida, and you are struggling to get the compensation and support that you are entitled to, the experienced Ocala workers' compensation attorneys at the Musleh Law Firm want to hear from you. Contact the Musleh Law Firm today to schedule your consultation and find out how we can help you get the benefits that you deserve.
Resource:
ncbi.nlm.nih.gov/books/NBK519514/