How To Assess If You Are Eligible For Workers' Compensation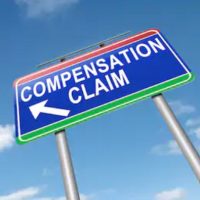 Generally speaking, if you are injured at work, so long as you are injured in the course and scope of your employment, you are entitled to workers' compensation. This is true even if the accident was not a direct result of anything done by your employer. At its most basic level, workers' compensation benefits include payments for medical costs and some of your lost earnings.
How to Determine if You are Eligible for a Work Accident Compensation Claim
Workers' Compensation operates as a type of insurance in Florida. Employees who are hurt in the course of business are generally entitled to file a claim against their employer's workers' compensation insurance.
Workers' compensation can comprise of, but is not limited to:
Covering medical expenses
Reimbursement for lost wages while you recover
Prescription drug costs
There are generally four prerequisites necessary to qualify for workers' compensation benefits:
You must be an employee of the business.
Workers' compensation insurance is required for your employer (see below for further discussion on this point).
You must have been injured or made ill due to your work.
You must disclose the injury and submit the claim timely.
Workers' Compensation Insurance
Almost all Florida businesses are required to have workers' compensation insurance for their employees. but you should be aware that a small percentage of businesses have been granted an exemption. For example:
Businesses with fewer than four employees (unless an employee works in construction/construction related labor)
Agricultural businesses with fewer than seven full time employees, or fewer than thirteen seasonal workers
Some Corporate Officers of non-construction businesses
It should also be noted that the Federal Government maintains a separate system for workers' compensation. If you work for the Federal Government then you must pursue benefits through and in accordance with the regulations of that system, instead of Florida law. Furthermore, even under Florida law, keep in mind that the above bulleted list is a sampling, not an exclusive list, of some types of business that may not have workers' compensation insurance for their employees. An experienced workers' compensation Attorney will be able to further discuss the specifics of your case with you as well.
Work Injury Claim Declined? Contact the Musleh Law Firm
To seek workers' compensation benefits that you believe have been wrongfully denied, you must submit a petition for benefits to the Division of Administration Hearings Office of the Judge of Compensation Claims. Don't leave something as important as your rightfully owed workers' compensation injury claim up to chance. The dedicated Attorneys at the Musleh Law Firm have experience zealously representing workers who were injured in the course of their work, and helping them gain access to the benefits owed to them. Contact one of our Ocala workers' compensation lawyers today for your consultation.
Sources:
leg.state.fl.us/statutes/index.cfm?App_mode=Display_Statute&URL=0400-0499/0440/0440.html
myfloridacfo.com/division/wc/